MOHAQ: BEST SHORT FILM
Ignorant (Yahil)
Yousef Al-Abdullah / Short Narrative / Kuwait / 2014 / 10 min / Colour / DCP
It's a big day for seven-year-old Hussein. He gets up early and instructs his driver to take him to the Ministry of Finance, where he insists on meeting with the Minister in order to ask him a Very Important Question. Charming and sweet, 'Ignorant' is a wonderful comic tribute to the undeniably acute logic of the mind of a child.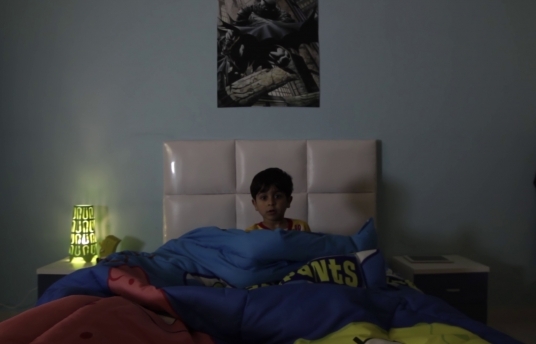 Click here for more information
HILAL: BEST SHORT FILM
Helium
Anders Walter / Short Narrative / Denmark / 2013 / 23 min / Colour / DCP
Alfred, a young hospital patient who loves hot-air balloons and dirigibles, thinks going to Heaven sounds kind of boring. With that in mind, Enzo, an eccentric and occasionally clumsy hospital orderly helps Alfred make the necessary preparations to board the magnificent airship that takes people to the glorious and magical land of Helium. Profoundly moving, this gentle film about inspiring hope in the face of death won a 2014 Academy Award.
Click here for more information
HILAL: BEST FEATURE FILM
If I Had Wings
Allan Harmon / Feature Narrative / Canada / 2013 / 89 min / Colour / HDCAM
Alex Taylor is a teen with a big dream: to run with the school cross-country team and participate in the county championship race. There are a few things standing between Alex and his goal, however – the most significant being the fact that he is completely blind. When his eternally optimistic father approaches the track coach, she says Alex can join the team if he can find a running partner who is fast enough to keep up.
Click here for more information
BADER: BEST SHORT FILM
Keys of Heaven
Hamy Ramezan / Short Narrative / Finland, Turkey / 2014 / 28 min / Colour / DCP
During the Iran-Iraq War, as many as half a million Iranian schoolboys fought in the battlefields. Thirty-six thousand became martyrs to the nationalist cause. But what was it that drove these youngsters to defend their embattled homeland? Homeless and desperately poor, 15-year-old Majid cares for his little brother Adel, and together the boys try to make ends meet. But circumstances eventually box Majid into a situation that has only one way out.
Click here for more information
BADER: BEST FEATURE FILM
Whiplash
Damien Chazelle / Feature Narrative / United States of America / 2014 / 106 min / Colour / DCP
An ambitious young drummer clashes with his ferocious instructor at a cutthroat music academy. In a twisted way, the two seem made for each other, as the teacher ruthlessly preys upon the youth's perfectionism, driving him to the brink of insanity in an escalation of increasingly terrifying events.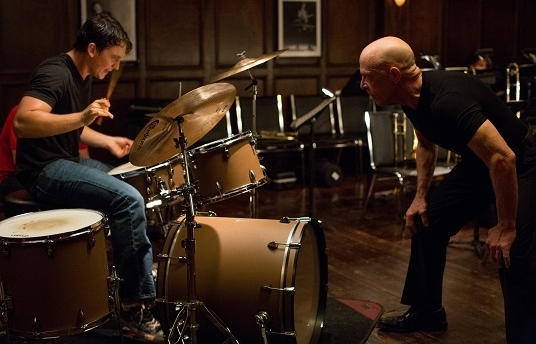 Click here for more information
PARENTS' CHOICE AWARD
Little Kyota Neon Hood (Kyota no houkago)
Satsuki Okawa / Short Narrative / Japan / 2012 / 20 min / Colour / HDCAM
Ten year old Kyota lives in Kiryu City with his single mother. There are two items he cannot live without – a worn out English vocabulary book and a disaster prevention hood. One day Kyota's English teacher Tim, who returned to England after an earthquake, comes back to his school.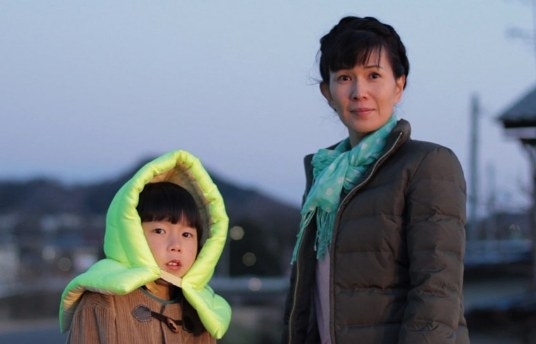 Click here for more information
MADE IN QATAR AWARD
10 % (Ashrah Fi Almeya)
Yousef AlMoadhadi / Short Narrative / Qatar / 2014 / 7 min / Colour / DCP
A young man is obsessed with his mobile phone. Worried because his battery is running low, he gets into all kinds of trouble because of his beloved gadget – losing his job, crashing his car and even falling into a sewage pit! Is this the end of the love affair between man and machine? Told in hilarious flashbacks, '10%' is a witty take on everyone's dependence on mobiles that rings timely and true.
Click here for more information