All Ajyal 2022 events are exclusively for participating jurors only. There are no public events for this edition of Ajyal.
Ajyal Talks
For 2022, we are delighted to present a thought-provoking panel about Doha's iconic cityscape and the future of urban environments.

A Skyline of Stories
In this fascinating panel discussion, experts from the world of urban planning and development weigh in on how modern cities seek to express themselves, using tools such as architecture, infrastructure, and zoning. We delve into the creative process involved in imagining the physical dynamics of a future city. Meeting the individuals behind the scenes that are creating and implementing this vision, we learn how their various roles are interwoven as they construct the rich tapestry of our metropolitan environments. Discover the complex challenges facing the various entities as they strive to bring their ambitious blueprints to life— creating incredible living experiences for inhabitants and the very future of our cityscapes.
Panellists: Abdullatif Mohamed Al Jasmi, Ibrahim M. Jaidah, Hisham Qaadumi
Moderated by: Jumanah Abbas
---
Ajyal Spotlights
The Ajyal Film Festival is honoured to present two globally celebrated actors as our special guests for this year's 'Ajyal Spotlight'. By sharing their experiences with our jurors, our guests further DFI's mission to empower the next generation of creative thinkers.
Sadaf Asgari
Sadaf Asgari is an influential young Iranian actress. In her relatively short time gracing the silver screen, she has appeared in an impressive slate of prominent and award-winning films. Ajyal alumni might remember her from her heart-breaking debut role as Sara in the DFI-Granted 'Disappearance', which appeared at our festival in 2017 and one for which she received the Silver Screen Award for Best Performance at the Singapore International Film Festival.
Asgari went on to win the Best Actress in a Short Film award at the 2020 Sundance Film Festival for her stellar performance in 'Exam' (2019). She featured again at Ajyal's 2020 Festival in 'Yalda, a Night for Forgiveness' by Massoud Bakhshi, winner of the Grand Jury Prize at Sundance Film Festival in the same year. We welcome her once more to the Ajyal Film Festival, this year in the starring role of the critically acclaimed 'Until Tomorrow' directed by her uncle and multi-award-winning director Ali Asgari.
Saleh Bakri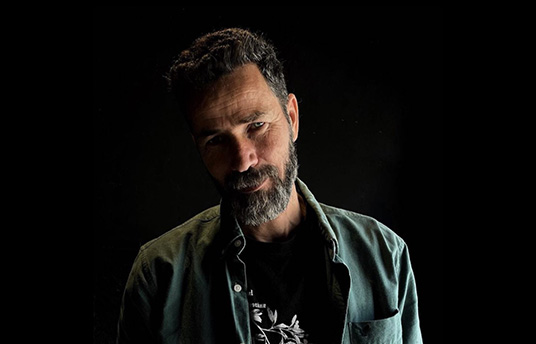 Saleh Bakri is an internationally renowned actor from Palestine. His body of work spans critically acclaimed projects in both film and theatre. Beginning his career on stage, he has appeared in plays such as 'Death and the Maiden' by Ariel Dorfman, 'A Day of Our Time' by Saadallah Wannous and 'Fireworks' by Dalia Taha—which was performed at The Royal Court Theatre of London.
In cinema, Bakri has appeared in several DFI-supported features, including 'Wajib' by Annemarie Jacir, which won the Don Quixote Award at the Locarno International Film Festival in 2017 and 'Costa Brava, Lebanon' by Mounia Akl, winner of the NETPAC Award at Toronto International Film Festival 2021. He also appeared in the DFI-supported short 'The Present' by Farah Nabulsi, which was nominated for the Academy Award for Best Live Action Short Film and won the BAFTA Award for Best Short Film in 2021.
Bakri's other celebrated film work includes the Palme d'Or nominated 'The Time That Remains' (2009) by Elia Suleiman and the Cannes Film Festival 2022 FIPRESCI Prize-winning 'The Blue Caftan' by Maryam Touzani. He is currently appearing in the stage production, 'The Queen Commanded Him to Forget' by Ofira Henig, at the Pierre Boulez Saal in Berlin.