We have a bumper schedule of special events this year, with something for everyone to enjoy. From our inspirational Ajyal Talks to our fun-filled Ajyal Stage and Geekdom events. Be sure to check out our interactive art exhibition [Re]action too.
Find out how you can take part
The Ajyal Stage
Ajyal Film Festival brings back the Ajyal stage for three days of fun and excitement. Live musicians, spirited dancers and mesmerising artists from around the world will perform on the Katara Esplanade. We will also be hosting the sensational SONY Cinema Under the Stars programme this year. See you at Katara Esplanade!
29 November – 1 December
Entrance is free
Geekdom
This year at Qatar's largest pop-culture event, we are celebrating our inner-geek with a host of fantastic activities for nerds of all kinds! From our cool cosplay day to edge-of-your-seat video game tournaments, and more – we've got something for everyone! So come join us as we showcase everything unique and ingenious in motion arts and visual storytelling at Katara this 29 November to 3 December.
Come join us at Katara Buildings 18 & 19
29 Nov, 1-3 Dec / 10:00 AM–10:00 PM
30 Nov / 2:00 PM–10:00 PM
Entrance is free
For more information, please contact us through the following email: Geekdom@dohafilminstititue.com
[Re]action
We are honoured to once again support the local art community with an interactive art exhibit at Ajyal. This year is a celebration of Qatar's resilience and ability to overcome even the most testing of challenges. The works on display show how as a nation we continue to strengthen and grow even in times of adversity.
Join us at Katara Building 19
29 Nov and 1-3 Dec / 10:00 AM–10:00 PM
30 Nov / 2:00–10:00 PM
Entrance is free
Ajyal Talks
Our Ajyal Talks return with two inspirational topics. The first is a visually-stunning presentation of how art can be used as a tool of self-expression. While the second examines the essential role music plays in cinema.
The Freedom of Self-Expression
Art is a powerful form of self-expression. Through their work artists can reveal their stories and how they perceive the world, inspiring global change far beyond their individual reach. This is particularly prevalent in street art, where artists from around the world create visually-arresting works that break through cultural divides and can be appreciated universally with no translation. With vibrant colours and eye-catching design, street art can promote modern Arab culture by breaking down stereotypes, and inviting viewers to reconsider topical issues. This Ajyal Talk will be an opportunity to meet renowned artist 'eL Seed', who will share with us his creative process and explain what impact he hopes to achieve with his work.
Fri 30 Nov / 5:00–6:00 PM / K16-DT
FREE – Please reserve a ticket for admission
The Power of Music in Cinema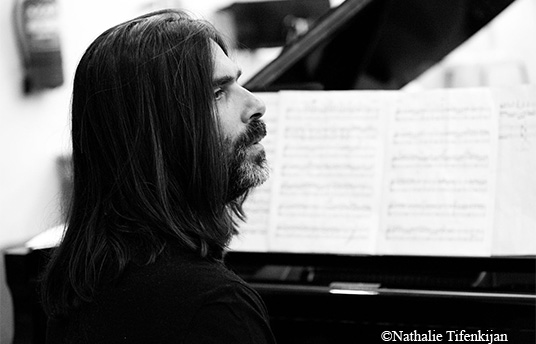 The great film composers can connect a story with our emotions by embracing the genre as a collaborative art form. In this inspiring masterclass with composer and producer Khaled Mouzanar, he will explore the enduring power of music in film. Moderated by Ahmed Shihab El-din, Mouzanar will take us on a journey through his musical career. He will share his personal triumphs and challenges, as well as examples of his work, including his most recent contributions to Nadine Labaki's 'Capharnaüm', which features as part of this year's Ajyal Film Festival.
Sat 1 Dec / 4:45-5:45 PM / K16-DT
FREE – Please reserve a ticket for admission
'Maya the Bee' Kids Red Carpet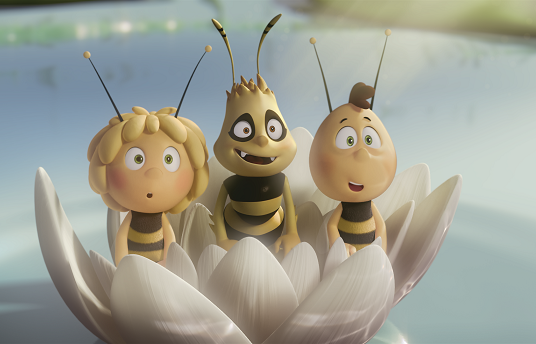 This year's exclusive 'Kids Red Carpet' screening is the charming 'Maya the Bee' – the story of a little bee with big ambitions. Don't forget to come dressed as Maya the Bee for loads of photo opportunities and surprises!
Fri 30 Nov / 2:00 PM / K16-DT / QR 25