Ajyal 2022 Events will be soon announced.
Events 2021
We have a bumper schedule of special events this year, with something for everyone to enjoy.
Ajyal Talks
Join us online from the comfort of your home for two fascinating talks on the power of dreams and having the courage to pursue them.

Replace 'can't' with 'maybe'—Alexi Pappas on how to chase big dreams.
Olympian, actress, filmmaker, and author Alexi Pappas shares the lessons she's learned about setting ambitious goals in life—and how to care for your mental health along the way. We must remember to be as kind to ourselves as we are hard on ourselves. Alexi will also share the best advice she's ever heard, called "the rule of thirds," which applies to anyone who is chasing big dreams.
Meet the Gamechangers
In this inspirational talk, we'll meet a panel of young entrepreneurs who are transforming the Qatari business landscape. They'll discuss how they built their unique brands using time-honoured storytelling techniques to create intrigue and engagement with their audiences. These forward-thinking business brains are shining a light on some of the most important issues in today's world and inspiring the next generation of leaders.
Mon 8 Nov / 7:00 PM
---
Ajyal at Msheireb
Sikkat Wadi Msheireb is home to Ajyal's Creativity Hub, including our ever-popular events such as Geekdom, the multimedia art exhibit 'We Will Not Leave' and Ajyal Tunes.
We Will Not Leave
An Exhibition by Doha Film Institute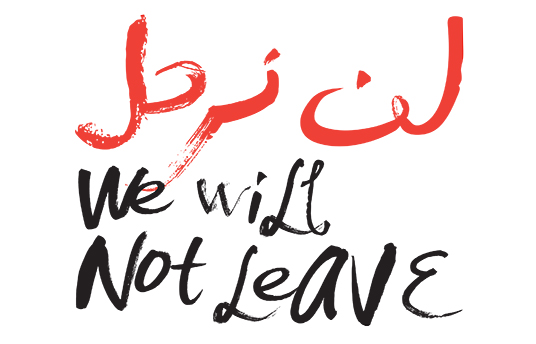 Throughout history, oppressors have used the imbalance of power to subjugate and control dissenting voices. Traditionally, mainstream media has sided with the dominant force, often misinterpreting, misreporting, or purposefully misrepresenting the powerless to appease the powerful.
There is no more tragically true example of this today than the struggle of the Palestinian people. Their voices have been muted, their cries silenced and their viewpoints all but ignored by unjust and partisan forces in global media and industry. But with the rise of new media, comes a glimmer of hope. Thanks to the brave people of Palestine and the ascent of citizen journalism, the world is beginning to see the true nature of their plight.
Drawing inspiration from the Al-Kurd family living in the embattled Sheikh Jarrah neighbourhood, this year's exhibit 'We Will Not Leave' derives its name from their defiant and now iconic piece of graffiti art. Qatar's creative community has come together in a spirit of solidarity, support and kinship for our Palestinian brothers and sisters to present a multimedia experience that aims to manifest both the poignant beauty and affecting hardships of their current subjugation…
Location: Sikkat Wadi Msheireb
8 Nov – 18 Dec from 10.00 AM – 10.00 PM (Fridays 2.00 PM – 10.00 PM)
Entrance is FREE – Reserve a ticket for access
Exhibition Talks
As part of our 'We Will Not Leave' multimedia exhibit, we are honoured to host a series of insightful talks with esteemed guests from the region and beyond. Taking place in our screening room at Sikkat Wadi Msheireb, each of these hour-long discussions will shine a light on an important topic related to the Palestinian struggle.  
A Conversation with Elia Suleiman
Moderator: Jovan Marjanovic
8 November 2021, 7 PM – 8 PM 
Cinematic Hope: The Present and Future of Palestinian Filmmaking
Guests: Farah Nablusi 
Moderator: Rafia Hussain Oraidi 
10 November 2021, 7 PM – 8 PM
Amplified Voices: The Rise of Digital Advocacy.
Guests: Muna El-Kurd, Tariq Al-Baker and Muna Hawwa
Moderator: Salam Hindawi
11 November 2021, 7 PM – 8 PM 
Inescapable Truth: Palestine Online
Guests: Ala Hamdan
Moderator: Ahmed Shihab Eldin
12 November 2021, 7 PM – 8 PM 
Public Open Mic Evening: The Poetry of Palestine
Guests: Public
Moderator: Sana Uqba
18 November 2021, 7 PM – 8 PM 
Geekdom 2021
The Return of the Geeks!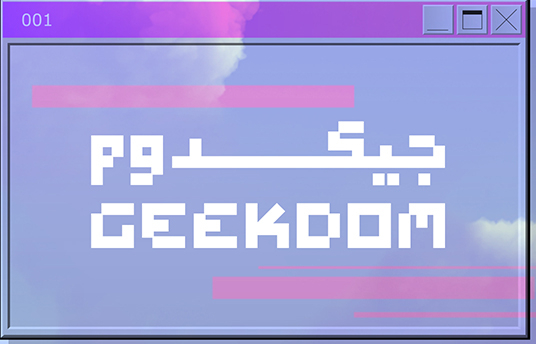 Welcome back one and all to Qatar's largest pop-culture event. We may have been apart for a while, but we hope you're ready to be a part of the action once more as Geekdom 2021 returns in all its glory.
This year, we've moved to the amazing Sikkat Wadi Msheireb and play host to all your favourite events such as awesome video game tournaments, unmissable screenings, talented artists, fun karaoke and much more! 
As always, entry is free of charge, but you must reserve your day slot online first.
We hope to see you there!
Location: Sikkat Wadi Msheireb
11 November – 17 November from 2:00 PM – 11:00 PM
Entrance is FREE – Reserve a ticket for access
For more information, please contact us at: Geekdom@dohafilminstititue.com
Ajyal Tunes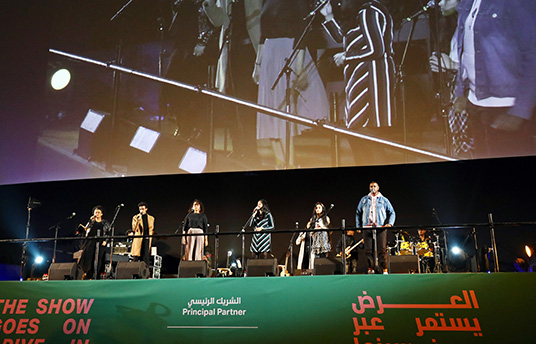 Join us in the historical setting of Msheireb Museums' Company House for an incredible programme of live music this November. As you probably already know, at Ajyal we love to support our local artists. This year's lineup is glistening with Qatar-based talent and a few special international guests too. All concerts are completely free of charge, but capacity is strictly limited and on a first-come, first-served basis—so be sure to get there early!
Film Tunes
Thurs 11 Nov / 7.30 PM
We kick things off with a cinematic feast for all film fans with a concert featuring music from Disney classics to Bollywood and everything in-between.
World Tunes
Fri 12 Nov / 7.30 PM
On Friday, we take you on a trip around the world of music with medleys from different genres and languages featuring special guests from Jordan, Ahmad Al Zmaili & Mohammad Bashar.
Geekdom Night
Sat 13 Nov / 8.30 PM
We round off this year's Ajyal Tunes series with a special Geekdom concert brimming with classic songs from all your favourite anime and animated series from the 1970s to today!
Location: Msheireb Museums' Company House
11 – 13 November
Entrance is FREE – Reserve a ticket for access
---
Ajyal Spotlight
The Ajyal Film Festival is honoured to present global personalities in film and arts as our special guests for this year's 'Ajyal Spotlight'. As always, our jurors will have the opportunity to engage with these renowned individuals through a series of inspiring and interactive discussions. We are also excited to announce that these fascinating sessions will be opened up to the public this year.
Christopher Walken
Monday 8 Nov / 9.00 PM (Doha Time)
Michael Douglas
Thurs 11 Nov / 10.00 PM (Doha Time)
Andria Tayeh & Noor Taher
Fri 12 Nov / 10.30 AM (Doha Time)
Sheila Vand
Fri 12 Nov / 6.30 PM (Doha Time)
Mark Mangini
Sat 13 Nov / 2.30 PM (Doha Time)