2018
Short Scriptwriting Lab
Start date:

Dec 09, 2018

Ability Level:

Intermediate
The Doha Film Institute's Short Scriptwriting Lab is designed to assist new and emerging screenwriters and writer-directors to develop and write a screenplay from an original idea with the support of international mentors. The screenplays written through this lab may be nominated for production through these DFI programmes:
• Qumra Shorts
• Qatari Film Fund
• Production Funding (MENA region)
The Short Scriptwriting Lab provides a transformative and illuminating experience where filmmakers learn the principles of dramatic writing for short films (premise, theme, structure, character and story), examine and explore their creativity and individual voice, and gain an understanding of the international short film landscape. Candidates are encouraged to develop personal stories that come from the heart, and that reflect contemporary life in the MENA region; they should also be feasible for eventual production in Qatar or the region.
---
Application Deadline: 17 November 2018
Dates:
Session 1: 9 to 14 December 2018
Session 2: 14 to 19 January 2019
Two sessions of six days each
Participants have 3 weeks for independent work on their scripts. All participants are expected to submit a new version of their script to their tutors and the DFI team by 6 January.
Hours:
Sunday to Wednesday 5:15–9:45 PM
Friday 2:00–7:30 PM
Saturday 10:00 AM–6:00 PM
Language: English
Fee: QAR 1,500.00
Group Size: 10 screenwriters
Ability Level: Intermediate. Open to writer-directors based in Qatar or the MENA region. Candidates must show an aptitude for writing drama.
---
Eligibility:
The workshop is designed for writers/directors of short films. A total of eight to ten participants will be selected for the workshop.
• Candidates must have written and directed at least one short film
• Candidates must be Qatar or MENA-based
• Candidates from the MENA region will be responsible for funding their own travel expenses, however, funding options to cover the programme fee may be available for applicants based abroad – please email us for details.
Submission Requirements
Please send the following as one PDF or Word document to scriptlab@dohafilminstitute.com, including your full name, email and contact number:
1. Treatment (maximum 2 pages) or script (maximum 15 pages) for a short fiction film of 5 to 15 minutes in length that can be shot in Qatar or the MENA region.
2. Brief letter of intention explaining why you are applying to the lab (maximum 1 page)
3. Link(s) to at least one previous short film, as well as a copy of its script
4. Copy of Qatar ID or equivalent MENA ID/Passport
5. CV/brief biography and contact details
Candidate Selection
Please submit all required materials as one document to scriptlab@dohafilminstitute.com. After the application deadline, the lab mentor and the DFI team will review applications. Candidates may be invited for a supplemental interview during the selection process.
Candidates will be assessed on their ability to expand and develop their script ideas into coherent stories as well as their willingness to work with the mentors and other lab participants on substantial re-writes of their script.
Please note that submission of your application does not guarantee a place in the programme. Depending on the number of submissions, some applicants may be waitlisted or declined. All applicants will be notified of the results of their submission in a timely manner after the deadline.
---
Mentors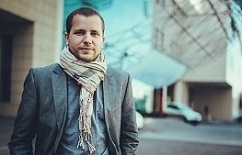 Matthieu Darras
Lab Advisor
Matthieu Darras is Artistic Director of the TorinoFilmLab, and collaborates with various film initiatives including the Venice Biennale College and When East Meets West's First Cut Lab. He founded and directed the European Network of Young Cinema NISI MASA and wrote for the film magazine 'Positif'. He has also worked as a curator for various film festivals, notably for the Festival de Cannes' Critics' Week. He is the delegate in charge of Eastern Europe for the San Sebastian Film Festival.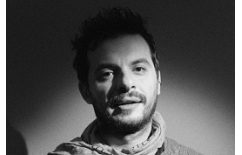 Bassem Breche
Script Editor
Bassem Breche is an Emmy Award-winning scriptwriter. He began his career as an actor in Lebanon and the UK, appearing in John Furse's 'Blind Flight' (2003) and Antonia Bird's 'The Hamburg Cell' (2004). His first short film, 'Both' (2007), was selected for the Critics' Week at the Festival de Cannes. From 2009 through 2011, Breche worked on the Emmy Award-winning web-drama 'Shankaboot' as Lead Writer and Online Content Producer. He also worked as a scriptwriter on the award-winning web series 'Fasateen'. In 2013, Breche won the Robert Bosch Foundation Prize at the Berlin International Film Festival for his short film 'Free Range' (2014). He is the director of the screenwriters' collective Scenario Beirut.
Britta Krause
Script Editor
Britta Krause is a script editor and director based in Berlin. She has been working as a tutor with emerging screenwriters for Kultburo Moscow, Film University Babelsberg Konrad Wolf, Nipkow Programm, Berlin, and Nisi Masa's European Short Pitch workshops. She was a script editor trainee at TorinoFilmLab's Script&Pitch workshop in 2012 before joining the laboratory again in 2018 as trainer for FeatureLab. Britta is currently teaching Script Development Strategies at Filmakademie Ludwigsburg to students of the International Producing program as well as working one on one with writers and directors from all over Europe.