2018
Short Scriptwriting Lab
Start date:

Jan 15, 2018

Ability Level:

Intermediate
Working in partnership with TorinoFilmLab, the Doha Film Institute's Short Scriptwriting Lab is designed to assist new and emerging screenwriters and writer-directors to develop and write a screenplay from an original idea with the support of international mentors. The screenplays written through this lab may be nominated for production through these DFI programmes:
The Short Scriptwriting Lab provides a transformative and illuminating experience where filmmakers learn the principles of dramatic writing for short films (premise, theme, structure, character and story), examine and explore their creativity and individual voice, and gain an understanding of the international short film landscape. Candidates are encouraged to develop personal stories that come from the heart, and that reflect contemporary life in the MENA region; they should also be feasible for eventual production in Qatar or the region.
---
Application Deadline: 12 December, 2017
Dates:
Session 1: 15 through 20 January, 2018
Session 2: 18 through 23 February, 2018
Timings:
Friday 2:00–7:30 PM
Saturday 10:00 AM–6:00 PM
Sunday to Wednesday 5:15–9:45 PM
Duration:
Two sessions of six days each
Ability Level:
Intermediate. Open to writer-directors based in Qatar or the MENA region. Candidates must show an aptitude for writing drama.
Price: QAR 1,500.00
Language
English
Group Size
10 screenwriters
---
Eligibility:
The workshop is designed for writers/directors of short films. A total of eight to ten participants will be selected for the workshop.
Candidates must have written or directed at least one short film
Candidates must be Qatar or

MENA

-based
Candidates from the

MENA

region will be responsible for funding their own travel expenses
---
Submission Requirements
Please send the following as one PDF or Word document to scriptlab@dohafilminstitute.com, including your full name, email and contact number:
1. Treatment (maximum 2 pages) or script (maximum 15 pages) for a short fiction film of 5 to 15 minutes in length that can be shot in Qatar
2. Brief letter of intention explaining why you are applying to the lab (maximum 1 page)
3. Link(s) to at least one previous short film, as well as a copy of its script
4. Copy of Qatar ID or equivalent MENA ID/Passport
5. CV/brief biography and contact details
---
Candidate Selection
The Doha Film Institute's team will shortlist candidates whose work shows strong potential for development.
Each shortlisted candidate is invited for an interview, when the DFI team will work with them to begin developing their treatment or script through written and verbal feedback on their work. They will also have a brief Skype interview with the lab mentors.
Candidates will be assessed on their ability to expand and develop their script ideas into coherent stories as well as their willingness to work with the mentors and other lab participants on substantial re-writes of their script.
---
Schedule
The lab is structured in two sessions:
Session 1: 15 through 20 January
15 and 16 January
Introduction
Screening and discussion of short films
Lecture: The short film format
Reading of all participants' materials
17 January
First presentation of projects by participants (20 min/project)
Presentations are recorded on video for later in-class analysis
18 through 19 January
Intensive script feedback
Up to half a day is dedicated to each project
20 January
Mid-lab evaluation
Presentation about DFI's annual Qumra event
---
Break to work on projects:
Participants have two-and-a-half weeks for independent work on their scripts
All participants are expected to submit a new version of their script to their tutors and the DFI team by 12 February
Session 2: 18 through 23 February
18 through 21 February:
Intensive script feedback
Up to half a day is dedicated to each project
Rewriting of the scripts
22 February:
Preparation for pitches
23 February:
Pitching session for all lab participants
Encounters DFI's Head of Grants, Programming Team and shorts experts.
Final evaluation of the lab
---
Mentors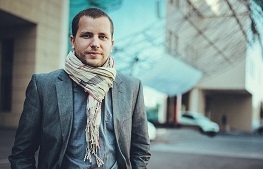 Matthieu Darras
Project Coach
Matthieu Darras is Artistic Director of the TorinoFilmLab, and collaborates with various film initiatives including the Venice Biennale College and When East Meets West's First Cut Lab. He founded and directed the European Network of Young Cinema NISI MASA and wrote for the film magazine 'Positif'. He has also worked as a curator for various film festivals, notably for the Festival de Cannes' Critics' Week. He is the delegate in charge of Eastern Europe for the San Sebastian Film Festival.
Leonardo Staglianò
Script Editor
Leonardo Staglianò is a writer and story editor who studied Philosophy at the University of Florence, Techniques of Narration at Scuola Holden and Dramatic Writing at New York University's Tisch School of the Arts. He wrote the feature film 'Yuri Esposito', which won the Biennale College at the Venice Film Festival, the play 'Cashmere, WA', winner of the Diego Fabbri Award, and short stories that have been published in various literary magazines. Currently, he is the Programme Coordinator at the College of Storytelling at the Scuola Holden, where he teaches dramaturgy.
François Pirot
Script Editor
François Pirot is a Belgian director and screenwriter. After directing three short films (including 'Retraite', awarded best first European short film at Premiers Plans film festival in Angers) and a medium-length documentary, his first fiction feature film, 'Mobile Home' (selected for the official competition at the 65th Locarno Film Festival), was released in 2012. Since then, he directed a feature documentary, 'Eurovillage', released in 2016, and is currently developing his second fiction feature, 'Life in the woods', to be shot in 2018.
As a scriptwriter, he co-wrote several fiction feature films, including two with Joachim Lafosse: 'Private Property' (official competition at the 63rd Venice Film Festival) and 'Private Lessons' (Cannes 2008, Directors' Fortnight), and works as a consultant on numerous scripts.
He also worked as a tutor in different programs (Talent Campus Short film station, Nisi Masa European Short Pitch) and since 2013, supervises directors on their graduation movies at the Belgian film school IAD (Institut des arts de diffusion).
TorinoFilmLab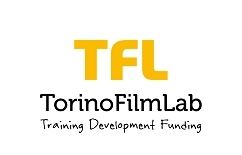 TorinoFilmLab is a year-round, international laboratory that supports emerging talent from all over the world – with a special attention to those working on their first and second fiction feature films –through training, development, funding and distribution activities.
Linked to the Torino Film Festival, TorinoFilmLab is promoted by the main film institutions established in Turin and Piedmont – Museo Nazionale del Cinema and the Film Commission Torino Piemonte.
The four main fields of intervention of TorinoFilmLab are training, development, funding and distribution.
TorinoFilmLab runs several activities and offers various forms of support in each of these fields. The training initiatives Script&Pitch, AdaptLab, Story Editing, and Audience Design, as well as the pre-production- and development-focused FrameWork programme run parallel during the year. They all reach their conclusive moment at the TorinoFilmLab Meeting Event during the Torino Film Festival in November, when projects are presented to a selected group of producers, sales agents, distributors and other professionals working in independent filmmaking all over the world.