2016
Short Filmmaking Lab with Kamal Aljafari
Start date:

Apr 16, 2016

Ability Level:

Intermediate: Applicants should demonstrate some experience in writing, shooting or directing short films.
This lab introduces place, memory and identity as subjects of cinema and a means to making films. Situational life experiences are invariably important to our creative endeavours, whether explicit or otherwise. They drive the questions we pose – or those we avoid addressing – through our work but, perhaps more importantly, the questions we consider about the possibilities and limits of artistic communication itself.
This course introduces students to the questions, practices and challenges of filmmaking today, and touches upon the porous boundaries between fiction and non-fiction.
Applicants must apply with a treatment for a short film (maximum one page) involving subject matter that can be filmed in Doha over a two-day period during the dates of the lab. Preliminary script development with the Doha Film Institute's Education team takes place in advance of acceptance into the lab, when applicants will be assessed on their ability to develop and expand their ideas into a coherent treatment.
---
Hours
This is an intensive, eight-week lab.
During the classroom period (weeks 1 through 3), sessions take place five days a week.
Saturday: 10:00 AM to 7:00 PM
Sunday through Wednesday: 4:30 to 9:00 PM
During pre-production and filming, participants may be asked to make time outside these hours, including on weekdays during the daytime.
Dates
16 April to 11 June, 2016
Language
Arabic and English
Group Size
12 participants
Application Deadline
2 April, 2016
---
Production
This course offers a non-thematic approach to helping participants through their film projects. It covers the artistic, technical and practical considerations of making a short sound film (narrative, non-fiction, or experimental). In the first weeks, students will develop ideas for a 7- to 12-minute project. Four of these projects will be selected for shooting during a pitching session with a panel of judges. Students will gain the skills needed in the production of HD film, from concept to shooting, and will act as crew on each other's films.
Instruction includes discussions on how to shoot a short film; pre-production preparations; sync shooting, HD-video procedures and sound recording; operation of HD camera technology; lighting and grip equipment; planning your film; casting; visualisation strategies; analysing dailies; and post-production. By the end of the course, students will have shot, evaluated and edited all footage and screen it for the class.
Technical Training
As an integral part of the course, several workshops are held addressing the laws of optics, lighting, sound, writing and editing. Each student will participate actively in exercises essential to achieving in-depth knowledge of film production, as well as a commitment to cinematic language.
Film Analysis
Participants select a short work or part of a longer work from a provided list of films, analyse it closely, and present their analysis to the class. The aim is to look at a finished work in a way that considers the decisions that went into making it. Analyses should address the overall structure and/or architecture of the piece, and provide a close analysis focusing on a specific aspect of a short sequence, such as camera language, montage or sound. The analysis should be illustrated with examples and rehearsed, so as not to take longer than 20 minutes.
Materials
Students have a working schedule balancing the close study of selected films as well as production of their own work. Course materials include films and texts, which will inform frequent and extensive class discussions. While investigating the social and political context of cinematic works, these discussions will ultimately result in intimate dialogue about each student's work.
---
Submission Process
Applicants should submit a treatment, no longer than one page, for a short film (maximum duration 10 minutes). Applicants must be sure that the subject matter can be filmed in Doha over a two- to three-day period during the third week of the lab. The project's subject matter must have personal resonance for the applicant. During the selection process, applicants will be asked to justify their choice of subject matter and speak about the reasoning behind it. The workshop is designed to develop ideas into short films that demonstrate strong creative vision. Projects that are already developed or that have already been filmed or partly filmed are not eligible.
Candidate Selection
Candidates whose work shows promise will be shortlisted.
Shortlisted candidates will be invited for an interview process with the Institute and the lab mentor.
Submission Requirements
Please send the following in Word or PDF format to shortfilmlab@dohafilminstitute.com
1. Short film treatment (one page maximum)
2. Previous work (if applicable)
3. Artistic portfolio (photography, drawing, films etc.)
4. CV or short biography
5. Copy of Qatari passport or Qatar residence permit
All documents must include the following:
1. Writer's first and last names
2. Project title
3. Draft number
4. Date
---
Evaluation
Projects will be evaluated based on aesthetic and technical terms. Technical concerns include exposure, focus, composition, etc. Aesthetic concerns vary with each group and with each project. Some important factors are originality and engagement of the work, development of the idea, relation of style and content, and an openness on the filmmaker's part to explore ideas from different angles.
Class Participation
The importance of participation in this class cannot be overstated. Students should be prepared for every class and should always have their materials with them for presentation, discussion and in-class workshops, and should be prepared to contribute ideas or ask questions in every class. They should have both the self-discipline and the determination necessary for successful creative explorations and film production. They should show initiative, take responsibility for their own work, and be able to solve problems when plans do not turn out as expected.
---
COURSE
SCHEDULE
Week One: Film Theory
• Writing
• Aesthetics of editing
• Cinematography
• Film directing
• Sound design
• Working with actors and non-actors
Week Two: Cinematography Workshop and Shooting a Collective Film
• Laws of optics
• Lighting and grip equipment
• Camera formats and technology
• Camera movement and blocking
• In-class shoot
Week Three: Pre-Production Part 1
• Present Script
• Develop/Finalise Shooting Script (7-12 pages)
Week Four: Pre-Production Part 2
• Production planning (shot lists, storyboards, location, budget, and crew).
• Director's concerns: Visual and sound strategies
Week Five: Pre-Production Part 3 *Lead Mentor Absent
• Organising shooting dates
• Casting actors and non-actors (scheduling auditions)
Week Six: Shooting your Projects
• In groups of four, students shoot their projects
• Crew members include director, cinematographer, assistant camera/gaffer, sound
Week Seven: Post Production Part 1
• Evaluation of dailies
• Syncing footage
• Basic timeline
• Rough cut
Week Eight: Post Production Part 2
• Final cut
• Colour correction
• Exporting the final film
• Screening of final films
---
Mentors
Lead Mentor – Kamal Aljafari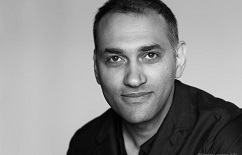 Kamal Aljafari's filmography includes 'Recollection' (2015), 'Port of Memory' (2009) and 'The Roof' (2006). He was a featured artist at the 2009 Robert Flaherty Film Seminar in New York, and in 2009/2010 was the Benjamin White Whitney Fellow at Harvard University's Radcliffe Institute and Film Study Center. In 2010, he taught film at The New School in New York City, and from 2011 to 2013 he was a senior lecturer and head of the directing program for the German Film and Television Academy (DFFB), Berlin. He is the recipient of numerous film prizes and art grants. In 2013, Aljafari received the art medal of the state of Rio Grande do Sul in Brazil. A retrospect of his work is planned for 2016 at Lussas Film Festival in France and at the Cinémathèque québécoise.
Editor Mentor – Hisham Saqr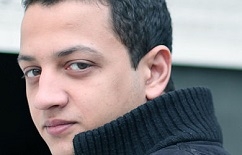 Hisham Saqr was born in Cairo, and began his career in 2005. He has worked with a number of acclaimed Egyptian directors, notably with Ahmad Abdalla on the award-winning 'Rags and Tatters' (2013). The two previously collaborated on 'Microphone' (2010), for which Saqr won the award for Best Film Editor at the Dubai International Film Festival. He also edited Ibrahim Al Batout's 'Winter of Discontent' (2012), starring Amr Waked, which earned Saqr a Best African Editor nomination from the 2013 African Film Development Foundation Awards. Saqr's credits as editor include five feature-length and four short films, and seven documentaries. He has directed two short films. In addition to directing and editing, Saqr teaches Film Editing at the Jesuit Cinema School in Cairo.
Cinematography Mentor – Chris Turiello
Chris Turiello is a New York City-based cinematographer and camera operator. Since 2013, he has worked as the soundstage manager at Google, New York. He received his bachelor's degree in Visual Arts from Eastern Connecticut State University in 2007 and his Masters degree in Media Studies: Film Form from The New School in New York City in 2010. While at The New School, Chris founded and produced First Features, an organisation dedicated to the awareness and support of directorial debut feature films. From 2011 to 2013, Chris worked closely with renowned Dutch cinematographer and director Leonard Retel-Helmrich, researching the latter's famous single-shot cinema approach. Turiello has also worked with renowned Palestinian filmmaker Kamal Aljafari and Dutch writer-director Paul Ruven. In 2014, Turiello taught cinematography workshops at The New School. His work has been shown at the Berlin International Film Festival, the Portland Film Festival and the Anthology Film Archives in New York City, among other venues. He is currently in production with a feature-length documentary about his father's obsession with collecting toys.
| | | |
| --- | --- | --- |
| Special thanks to: | | |