Zaynab's Sisters
Fall Grant 2011 - Production Stage
Current project status: COMPLETED
Synopsis
Sama, a 25-year-old woman of Egyptian origin raised in Italy, has just received her degree in political science. She decides to wear the veil with pride, while she is aware of the repercussions this may have in Italy. She plans a trip to Egypt to deepen her knowledge of the role of women in Islamic countries. There, Sama will film women involved in politics, communications, welfare and who serve in the Muslim Brotherhood movement. She explores how women in Islamic contexts can have important roles in society.
Credits
Director

Carolina Popolani

Screenwriter

Carolina Popolani

Producer

Bernadette Carranza
About the Director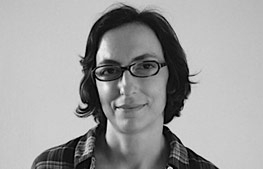 After working in Milan as an editor in film and at Rai Television, Carolina Popolani moved to Rome, where she worked for 13 years as Senior Editor and Producer for the Arab satellite channel, Television Orbit. Her Syrian origins and knowledge of the Arab world led her to become interested in integration, the environment, human rights and women's issues, particularly in the countries of the Southern Mediterranean.
Production Company Profile
Intesa & CP is a company that has been operating in the documentary production field for decades. It provides consulting services for institutions and creates traditional as well as multimedia communication campaigns, which are infused with a strong social commentary. In particular, the company designs intercultural projects in the region of the new European countries and in the Mediterranean, with the purpose of promoting an open dialogue among nations. Intesa & CP produces film, shorts, documentaries and news reports and have won an Academy Award nomination and various other international prizes.
Contacts