Zanj Revolution
Spring Grant 2011 - Production Stage
Current project status: COMPLETED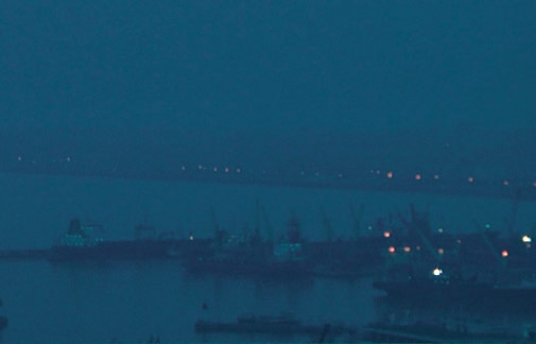 Synopsis
While covering community clashes in southern Algeria, Ibn Battuta, a journalist, finds himself picking up the trail of forgotten uprisings against the Abbasid Caliphate. For the purposes of his investigation, he goes to Beirut, allegedly to study the state of the 'Arab nation'. Nahla, a young Palestinian whose family has found refuge in Greece, also heads for Beirut with funds for other Palestinians. In US-occupied Iraq, Mr. Prince is making easy money and, seeking to preserve his loot, he too moves to Beirut. These three will meet, despite tensions, missteps, dead ends, lies, oversights and ever-present ghosts.
Credits
Director

Tariq Teguia

Screenwriter

Tariq Teguia

Producer

Yacine Teguia
About the Director
Born in Algeria in 1966, Tariq Teguia teaches art history. He worked as a freelance photographer before turning to filmmaking; short films include 'The Dog' (1996) and 'Closing' (2003), which won a Special Jury Award in Marrakech. His features are 'Rome Rather Than You' (2006) and 'Inland' (2008), both of which screened in Venice, the latter winning the FIPRESCI Prize.
Production Company Profile
Neffa Films is an independent Algerian production company founded in Algiers in 2004. It has produced Tariq Teguia's 'Rome Rather Than You' (2006) and 'Inland' (2008).
Awards and Festival History

Festivals


International Film Festival Rotterdam 2014 (The Netherlands)
Rome Film Festival 2013, in the cinema XXI section (Italy)
Belfort International Film festival 2013, in International competition (France)
États Généraux du Film Documentaire 2014 (France)

Awards


Won the Scribe Prize for Cinema 2013 (France)
Won the Grand Prix Janine Bazi- Best Feature Award in 2013 (France)
Contacts