You Have The Night
Spring Grants 2018
Current project status: COMPLETED
Synopsis
After losing her job as a hostess aboard a ship, Sanja finds herself stranded, with nowhere to go but home. Returning to her small coastal hometown in Montenegro, she discovers the shipyard has filed for bankruptcy, leaving many people out of work. Boats covered with tarpaulin are scattered around the forgotten landscape, set aside for better days. A storm comes, and one life is lost, while Luka waits for the night in the woods, a night in which everything could change.
Credits
Director

Ivan Salatic

Screenwriter

Ivan Salatic

Producer

Dušan Kasalica
About the Director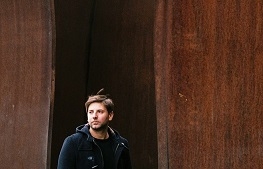 Ivan Salatić was born in Dubrovnik in 1982 and grew up in Herceg Novi. After finishing art school in Belgrade, he started getting involved in film. He graduated from the Faculty of Dramatic Arts in Cetinje. With his short films, in which he combines documentary and fiction, he participated in many international festivals, most importantly in the Venice Festival 2015 with his short film 'Backyards'. He has completed the Master Film Studies at the HFBK in Hamburg and is currently working on the finalisation of one fiction and one documentary feature.
Production Company Profile
Meander Film is a new Montenegrin film production company based in Nikšić. Its founders are two young Montenegrin film directors - Dušan Kasalica and Ivan Salatić. Guided by the idea of developing modern trends in the field of art film in Montenegro, and encouraged by the fact that recently in Montenegro there's a wave of young, creative and courageous authors who are keeping up with a modern understanding of film, Kasalica and Salatić established Meander Film. This way they begin a new adventure with the desire of bringing together young professionals that walk hand-in-hand towards the same goals.
Awards and Festival History

Festivals


"Venice IFF 2018, Critics' Week (WP)
Sevilla IFF 2018
Thessaloniki FF 2018
Viennale IFF 2018
Rotterdam IFF 2019
Munich FF 2019
Manarat FF 2019
Sarajevo FF 2019"

Awards


Firebird Award, Hong Kong IFF 2019
Contacts