You Come from Far Away
Spring Grants 2017
Current project status: COMPLETED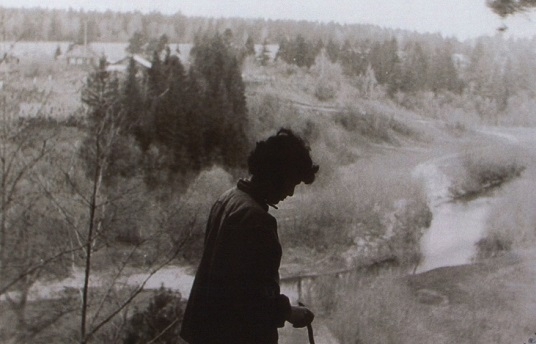 Synopsis
The role of Arabs in the Spanish Civil War has only been associated with the Moroccan troops who were brought to Spain by Franco in order to fight against the Republicans. This image has been predominant throughout the last several decades, overshadowing the existence of the many other Arabs who were among the international volunteers who defended democracy. The story of Sidki, a Palestinian journalist who came to Spain as one such volunteer, reveals this little-known historical fact. The war was a turning point for Sidki's family, and particularly for his eldest daughter Dulia, who was stuck in Russia for 20 years and had to live her life separated from her family. The turmoil that steered the 20th century dispersed Sidki's family: the Spanish Civil War, World War II, the Nakba and the Lebanese Civil War; the 1900s are retraced through the story of this one family.
Credits
Director

Amal Ramsis

Screenwriter

Amal Ramsis

Producer

Necati Sonmez
About the Director
Amal Ramsis was born and raised in Cairo, and studied Cinema in Madrid. She has conducted numerous workshops around the world with women who have no experience with filmmaking. Ramsis is the founder and director of the Cairo International Women's Film Festival. Her films 'Only Dreams' (2005), 'Life' (2008), 'Forbidden' (2011) and 'The Trace of the Butterfly' (2014) won several international awards and have been screened at numerous festivals.
Production Company Profile
Founded in 2007, Klaketa Árabe is a production company based in Cairo. It focuses mainly on creative documentaries as well as festival and workshop organisations. In 2008, the company started the Arab-Iberoamerican Women's Film Festival in Cairo and the Caravan of Entre Cineastas "Between Women Filmmakers". In 2013, the Arab-Iberoamerican Women's Film Festival changed its name to the Cairo International Women's Film Festival, and soon became the leading women's film festival in the Arab world. Among the documentaries produced by Klaketa Árabe, 'The Trace of the Butterfly, (2015), 'Forbidden' ('Mamnou', 2011) and 'Life' (2009) were presented at many film festivals and received several awards. Klaketa Árabe has organised nearly 50 One Minute Workshops "Correspondences Between Women", with participants in Argentina, Bolivia, Colombia Costa Rica, Cuba, Germany, Jordan, Lebanon, Mexico, Morocco, Nicaragua, Peru, San Salvador, Spain and Syria.
Awards and Festival History

Festivals


"Al Ard FF 2019 (Italy)
Haifa Independent FF 2019
Tetouan Mediterranean FF 2019
29 March:

Awards


Silver Tanit for Best Documentary, Carthage FF 2018 (WP)
Contacts