X Kids
Fall Grant 2011 - Development Stage
Current project status: DEVELOPMENT
Synopsis
X kids are children born in Algeria out of wedlock, or as a result of terrorist marriages, incest or rape. They have no family name, rather, they have a first name followed by the letter X. As these children are not recognised by the state, they cannot go to school, travel, work or marry. The stories of these Zohra and Houria are portraits of two different decades in Algeria: the 1970s, during the socialist regime; and the 1990s, at the time of Islamic fundamentalism. Both women refuse to punish their children for a sin they did not commit and struggle to find a solution against all odds.
Credits
Director

Safinez Bousbia

Screenwriter

Safinez Bousbia

Producer

Safinez Bousbia
About the Director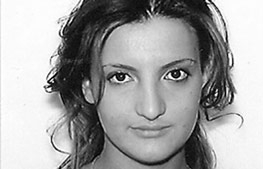 Safinez Bousbia entered the world of film in 2003 after several years working as an architect. In 2004, she created Quidam Productions, a Dublin-based company dedicated to finding untold stories and bringing them to the screen. She recently produced and directed 'El Gusto', a $3.25-million feature-length musical documentary, edited by Academy Award-winner Françoise Bonnot ('Z', 'Frida', 'Titus', 'The Tempest'). Bousbia is developing a script about pirates in the Mediterranean in the 17th century, written in collaboration with renowned scriptwriter Stephen Jeffreys ('The Libertine').
Production Company Profile
Quidam Productions produces compelling film, television and music products for worldwide audiences. Its projects are passionately driven, culturally themed and always of the highest creative and technical quality. Fresh thinking and a highly experienced and internationally connected team enables Quidam to reach into the most surprising locations to reveal hidden stories driven by universal themes of music, art, politics and religion.