What Comes Around
Fall Grant 2012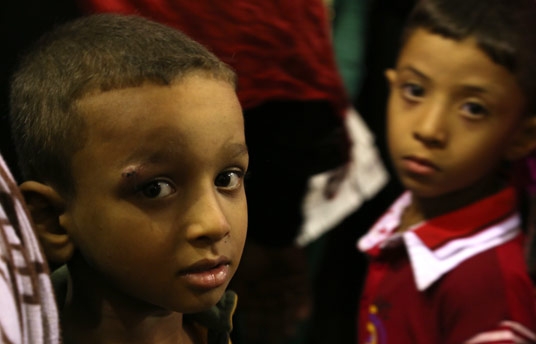 Synopsis
In Rod El Farag, one of the poorest residential areas in Cairo, obtaining meat, fruit and daily bread is a constant struggle, but the sense of community shared by the inhabitants there helps them to some extent overcome their hardships through a social practice known as 'al Gami'ya', or 'the assembly'.
Credits
Director

Reem Saleh

Screenwriter

Reem Saleh

Producer

Reem Saleh, Konstatina Stavrinaou
About the Director
Reem Saleh graduated from the Lebanese American University in Beirut with a BA in Radio, TV and Film. She began her career as a stage and film actress, winning a local acting competition on the MTV television channel. She has acted as assistant director on numerous productions, including Assad Fouladkar's award-winning film 'When Maryam Spoke Out' (2001). She has directed the short film 'The Naked Eye' , the stage play 'Wings' written by Arthur Kopit, and numerous television documentaries for MTV and Rotana Enterprise. Saleh moved to Qatar in 2006 to work for Al Jazeera Children's Channel as a producer and voice-over artist, then went on to manage the community outreach department of the Doha Film Institute. She is Youth Programmes Manager at the Institute, and Deputy Director of the Ajyal Youth Film Festival.
Awards and Festival History

Festivals


Berlinale 2018 (WP), Panorama
Sarajevo FF 2018, Special Screenings
El Gouna FF 2018
MALMO Arab FF 2018
Rotterdam Arab FF 2018
Thubingen Arab FF 2018
Thessaloniki Documentary Festival 2018
Contacts
Director

Reem Saleh

Company:

Mazameer

Email:

salehreem@gmail.com