Weedestine
Fall Grants 2022 - Development Stage
Synopsis
In Palestine's "Area C," an unpoliced fractured zone, marijuana cultivation is thriving due to the lack of law enforcement and opportunities. ABBAS (48), a self-righteous car mechanic residing in an Area C village, is on an obsessive mission to avenge the death of his older son, who was killed at an Israeli checkpoint while smuggling weed for the village's drug lord, AHMAD (55), who happens to be Abbas's brother-in-law. But Abbas's task turns lethal when he discovers his younger son's, HAMMOUD (22), secretive involvement in the drug trade. But as Abbas's vengeance gets more complicated, entangling Hammoud, he has one last chance to save his only living son from impending doom. Weedestine is a story of a grieving family, told under the skin of a neo-noir revenge thriller.
Credits
Director

Said Zagha

Screenwriter

Said Zagha

Producer

Myriam Sassine, Linda Mutawi (co-producer)

Production Company

Olive Leaf Productions
About the Director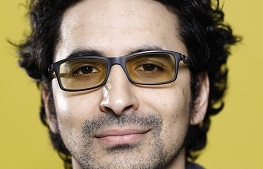 Said Zagha is a Palestinian screenwriter and director with a BA in film and English from Kenyon College and an MA in Screenwriting from the London Film School. His 2021 short, 'Lovesick in the West Bank' premiered at the Academy-qualifying Urbanworld and Tampere Festivals. His 2016 dramedy' Five Boys and a Wheel' went on to play at 40+ fests worldwide, winning three awards. Said is developing his debut feature, 'Weedestine', a Palestine-set revenge thriller, which received development and production support from Jordan's Royal Film Commission. It has been selected at several labs, including EAVE and DFI's Hezayah. Said is a Berlinale Talents alumnus (2020).
Contacts