We Have Never Been Kids
Spring Grant 2014 - Post-Production Stage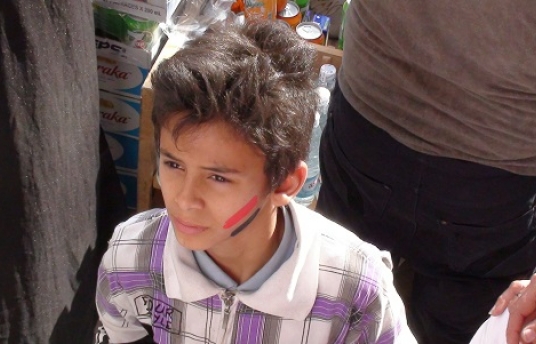 Synopsis
Since 2003, Mahmood Soliman has tracked the subjects of his​ ​2003 documentary 'Living Among Us'. The intervening 10 years have been the most inflamed decade in Egypt's modern history. This film reveals how, over the last decade, Nadia's eldest, once the best student at school, has become a 21-year-old drug dealer; how 11-year-old Omnia, her only daughter, came to life; and how Nadia herself, from being a strong woman struggling for her kids and trying to escape from a cruel husband, became a mother in her fifties striding through the streets of Cairo in search of her sons. The collapse of this reflects Egypt's deterioration, especially in the last 10 years of Mubarak era, and the attempts of his regime's remains to thwart the January Revolution.
Credits
Director

Mahmood Soliman

Screenwriter

Mahmood Soliman

Producer

Nivine Afify

Production Company

January For Arts and Culture Productions

Production Company

January for Arts and Culture Productions
About the Director
Mahmood Soliman graduated from the Higher Cinema Institute of Cairo in 1997. He has published several social and political essays in Egyptian and Arab newspapers, and three short-story collections. Soliman has been awarded several prizes in the Arab world for his literary work, and has written, produced and directed three fiction and one documentary short films, which have been selected for more than 300 international film festivals and have won 27 prizes. His first feature film, 'Happy New Year', is currently in development.
Awards and Festival History

Festivals


Göteborg Film Festival 2017
FilmFest Hamburg 2016
Durban International Film Festival 2016
Sarajevo Film Festival 2016
Budapest International Documentary Festival 2016

Awards


Best Director and Best Muhr non-Fiction Feature awards, Dubai International Film Festival 2015 (WP)
Best First Feature Documentary, Festival International du Cinéma Méditerranéen de Tétouan 2016
Grand Nile Prize for Best Feature Documentary, Luxor Afric
Contacts