Watch Before Deletion
Spring Grants 2019 - Development Stage
Current project status: DEVELOPMENT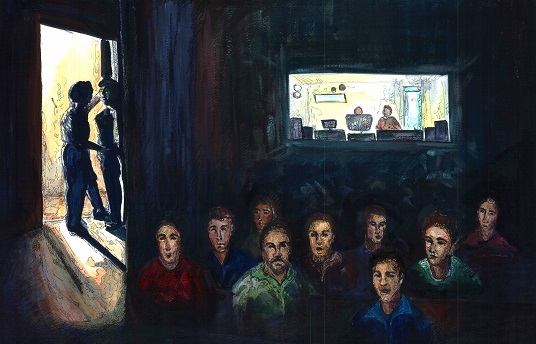 Synopsis
An episode of a radio show revisiting the life of an Arab music icon takes an unexpected turn when one of the callers refers to an "adult film" that she has allegedly starred in thirty years ago. While some claim to have seen the film, popularly known as "El Kotchina", providing detailed descriptions of some of its scenes, others strongly believe that it was entirely constructed in the collective imagination of the Egyptian public through networks of rumour, gossip and hearsay. The subsequent conversations about the alleged film and the research journey they prompted reveal the complex political, social and cultural fabric that has shaped an entire society's notions of sexuality, masculinity and censorship.
Credits
Director

Mohammad Shawky Hassan

Screenwriter

Nadine Khan, Mohammad Shawky Hassan

Producer

Maximilian Haslberger
About the Director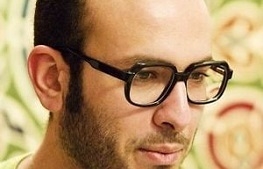 Mohammad Shawky Hassan is a filmmaker living and working in Cairo, Egypt. He studied philosophy, film directing and cinema studies at the American University in Cairo and Columbia University. His films include "It Was Related to Me", "On a Day like Today" and "And on a Different Note", which premiered at the Berlinale Forum Expanded, and was acquired by the Museum of Modern Art (MoMA). A recipient of the Fulbright Fine & Applied Arts Grant and Open Society's Civil Society Leadership Award, his work has been supported by AFAC, Fonds Sud Cinema, YATF, and Al Mawred among others.
Production Company Profile
Founded in 2010 by Maxi Haslberger, Amerikafilm produces national and international auteur cinema and video art. Exploratory ventures are the primary concern of Amerikafilm, to support and discover new, avant-garde filmmakers as well as artists aspiring to innovative moments in the language of cinema. The Film 'Asta Upset' (2014, Director: Max Linz) premiered in the Forum of the Berlinale 2014 and was distributed in German cinemas by arsenal-distribution in January 2015. 'The Humanitarians' (2014, Director: Maximilian Haslberger), a co-production with the Filmakademie Baden-Württemberg, won the First Steps Award – Best Documentary and was screened in numerous festivals, among others at the Berlinale 2015. Again with 'Weitermachen Sanssouci' (Director: Max Linz), Amerikafilm was present at the Berlinale in 2019. The film will be distributed in German cinemas in late 2019. Currently, the feature films 'Uchronia' (Director: Azin Feizabadi) and 'Golden Twenties' (Director: Sophie Kluge) are in post-production and are set to premier 2019. Further projects are in development, financing and production.
Contacts