Walls and People
Spring Grant 2012 - Production Stage
Current project status: COMPLETED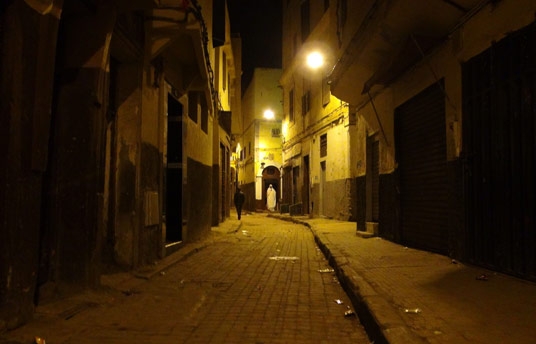 Synopsis
This film is a cry from the heart of the Medina of Casablanca for its inhabitants and their memory but, above all, for a more humanitarian world. At night, the Medina is embodied by the figure of a draped woman who rides through the alleys. Her mysterious voice comes out of the silence, speaking to the world she once welcomed with open arms; a world which has betrayed her through a stifling economic environment. Her testimony and that of its inhabitants will feed the narrative structure of the film in a poetic way, mixing magic and reality.
Credits
Director

Dalila Ennadre

Screenwriter

Dalila Ennadre

Producer

Khalid Djilali, Jose Reynes
About the Director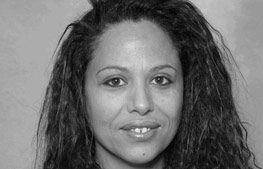 Dalila Ennadre was born in 1966 in Casablanca, Morocco. After growing up in Paris from 1985 to 1996, she moved to Guyana, Germany, Morocco and Canada. With a self-taught background, she has directed several documentary films on subjects related to Moroccan society. Her films have won awards at documentary film festivals around the world.
Production Company Profile
When DJINN House was founded in 1995, it was one of few production companies that emerged in post-war Lebanon, and it quickly became a reference for the local film industry, producing feature and short films, documentaries, music videos and commercials. In 2000, DJINN House specialized in post-production while maintaining a production activity. Djinn House Works closely with independent filmmakers in order to make quality films while respecting the identity of each project. Its credits include titles as « Embers » by Tamara Stepanyan, "Vulnerable" by Reine Mitri, "L'avocat de la terreur" by Barbet Shroeder (Line Producer, Lebanon part), "The last man" by Ghassan Salhab, "Civilized" by Randa Chahal, "Beirut – Algiers" by Merzak Alwache, "Le bal du triomphe de l'amour" by Milka Assaf, "Autour de la maison rose" by Joanna Hadjitomas & Khalil Joreije.
Awards and Festival History

Festivals


Dubai International Film Festival 2013, in Muhr Arab Documentary Category (UAE)
Contacts