Under The Fig Trees
Spring Grants 2021 - Post-Production Stage
Synopsis
For Melek, Sana, Fidé and Meriem, long days of work in the fields are a way to be together and escape the monotony of their life in the countryside. They are always finding ways to have fun, sometimes at the expense of others. When they create trouble – a broken branch or damaged fig – they know a generous smile will get them off the hook with Saber, the youngest of the overseers. But it's not so easy with the elders. In this vast orchard, Saber is in charge, deciding who works and for what price. He uses his power to buy respect and get close—sometimes uncomfortably close—to younger women, especially Melek. From dawn to dusk, the older workers keep note of the happenings around them, picking up on every story, argument, complaint, and regard shared between the trees.
Credits
Director

Erige Sehiri

Screenwriter

Erige Sehiri, Ghalya Lacroix, Peggy Hamann

Producer

Erige Sehiri, Palmyre Badinier

Production Company

Henia Production
About the Director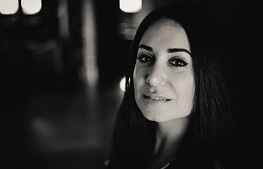 Erige Sehiri is a FrenchTunisian director and producer based in Tunis. Particularly drawn to the world of labourers, she places workers with invisible destinies at the heart of her films. In 2018, she made her first feature-length documentary film about Tunisian railway workers, reflecting their daily struggle against the failures of the national railways. 'La voie normale - Railway Men' was presented at Visions du Réel 2018, IDFA 2018 and received a mention by the jury at CINEMED. In 2021, for her first feature-length fiction film, she chose to direct young seasonal workers to pay tribute to the many female agricultural workers victims of truck accidents. Erige Sehiri is also the producer and manager of the production company Henia, where she develops author-driven films.
Contacts