Trophy
Fall Grants 2016
Current project status: COMPLETED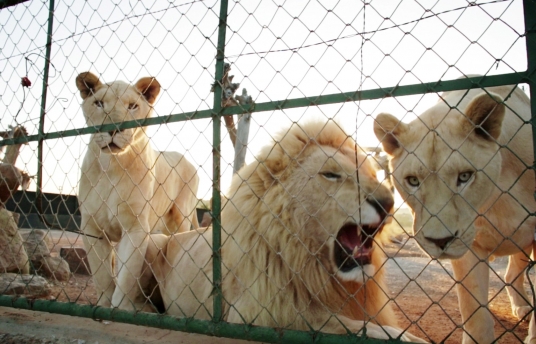 Synopsis
'Trophy' takes an in-depth look at the multi-billion dollar industry behind big-game hunting, animal farming and breeding, both in Africa and the USA. The film explores the complex consequences of imposing economic value on wild animals, in particular rare and threatened species such as the lion, elephant and rhino. Is it cruel or wrong to treat wild animals as commodities? Or does breeding, farming and hunting them perhaps provide the only certain way to protect them?
Credits
Director

Shaul Schwarz, Christina Clusiau

Screenwriter

Shaul Schwarz

Producer

Julia Nottingham, Lucas Ochoa, Lauren Haber, Lars Knudsen
About the Director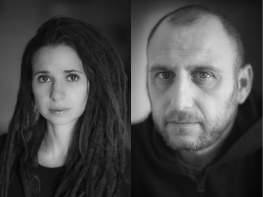 Christina Clusiau is a documentary filmmaker, cinematographer and photojournalist based in New York City. In 2013, Christina co-founded Reel Peak Films, a production company that specialises in short and long-form documentary films, commercials and television content made with cinematic quality and journalistic integrity. Clusiau shot the Emmy-nominated web series 'A Year in Space', in partnership with 'TIME' magazine's Red Border Films, as well as the feature documentary 'Aida's Secrets', which had its premiere at the Hot Docs Canadian International Documentary Film Festival in 2016.
Shaul Schwarz is a documentary film director, cinematographer and award-wining photojournalist. His feature-length documentary 'Narco Cultura' (2013) premiered at Sundance and screened at film festivals worldwide, including the Berlin International Film Festival and the Hot Docs Canadian International Documentary Film Festival. He has shot and directed content for TNT, the Discovery Channel, the History Channel and CNN. Schwarz also regular contributes photography to 'TIME' magazine and 'National Geographic'. Based in New York City, he is currently producing short film content for online publications while developing his third feature-length documentary. He is a co-founder of Reel Peak Films.
Production Company Profile
Pulse Films excels in producing fiction films and music documentaries that are provocative and redefining in their approach. We work with the world's leading directors and talent and collaborate with some of the most influential figures in film to create eventful, genre-defying theatrical releases and television. Pulse's film division began by redefining the music doc genre, giving documentaries like Will Lovelace and Dylan Southern's seminal LCD Soundsystem film 'Shut Up and Play the Hits' (2012) a cinematic edge that opened the band up to new audiences, while Iain Forsyth and Jane Pollard's Nick Cave documentary '20,000 Days on Earth' (2014) won two Sundance Awards and a BAFTA nomination. Marc Silver's 'Who is Dayani Cristal?' (2013) won two awards at Sundance, and Lovelace and Southern's Blur doc 'No Distance Left to Run' (2010) was nominated for a Grammy Award. Dan Cutfortha and Jane Lipsitz's 'Katy Perry – Part of Me 3D' (2012) was the fourth-highest-grossing music documentary of all time. The company's recent credits include Rob Egger's 'The Witch' (2015) and Michal Marczak's acclaimed documentary 'All These Sleepless Nights' (2016), both of which won Best Director Awards at Sundance, and Andrea Arnold's 'American Honey' (2016).
Awards and Festival History

Festivals


"Sundance FF 2017, Best US Documentary Competition (WP)
IDFA 2017, Camera in Focus - Best of Fests "
Contacts