Tlamess
Spring Grants 2018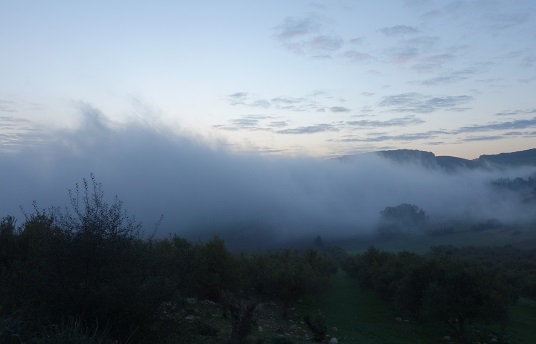 Synopsis
Following the death of his mother, "S", a young Tunisian soldier, returns home. He deserts the army and is sought by the authorities. After several altercations with the police, "S" is seriously injured, and takes refuge in a nearby forest. "F", a young pregnant woman, lives in a luxurious villa in the same forest. There she meets the strange "S", who is undergoing some unusual changes of his own.
Credits
Director

Ala Eddine Slim

Screenwriter

Ala Eddine Slim

Producer

Ala Eddine Slim, Juliette Lepoutre, Pierre Menahem

Production Company

Still Moving
About the Director
Ala Eddine Slim is a Tunisian filmmaker. He graduated from Tunisia's Higher Institute of Multimedia Arts of Manouba. His end-of-studies project, entitled 'The Night of the Dreamers' won an award at the National Amateur Film Festival of Kélibia in 2004. In 2005, Slim co-founded Exit Productions, which produced his first professional short film, 'The Fall' (2007). The film was selected for several international festivals and was broadcast on two European television channels. In 2008, as part of a summer internship at La Fémis, he directed the short documentary 'One Night Among the Others'. 'Tlamess' is his most recent film, and a Franco-Tunisian co-production.
Awards and Festival History

Festivals


"Directors' Fortnight, Festival de Cannes 2019 (WP)
New Horizons IFF 2019
San Francisco Arab FF 2019
Busan IFF 2019
BFI London 2019
Marakech IFF 2019
IFFR 2020 "
Contacts