Tiny Souls
Spring Grants 2017 - Post-Production Stage
Current project status: COMPLETED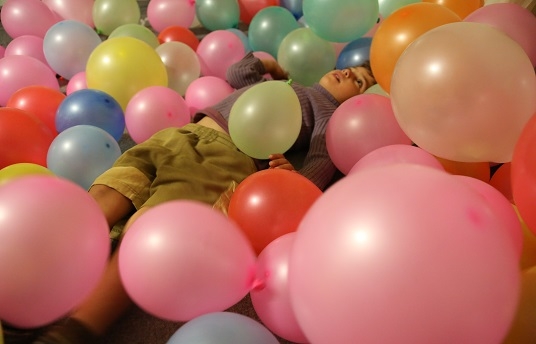 Synopsis
About the Director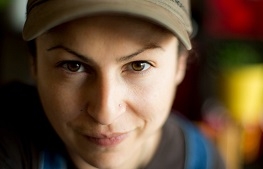 A Jordanian director, writer, and producer with Palestinian roots, Dina Naser holds a BA in Art and Graphic Design. Following her passion for filmmaking, she was granted the scholarship for DOCNOMADS Mobile Documentary School for a two-year MA programme in Lisbon, Budapest, and Brussels. She worked her way through a variety of television and film productions, until she began to direct and produce independently. Her first works are inspired by stories from her homeland. Her short documentary film 'Shamieh' (2011) portrays an aging Palestinian woman living in the Zizya refugee camp in Jordan. Her award-winning 'One Minute' (2015) tells the story of a woman living in Gaza while it was under attack in 2014. 'Sea Wash' (co-director, 2016), a short experimental film, pictures refugees who lost their lives at sea. 'Tiny Souls', a documentary project first realized in a nine-minute format, will be Naser's first feature length film.
Production Company Profile
Founded in 2001, Jordan Pioneers Multimedia Production Company (JP) is a content-based production company based in Amman. They seek to create media that inspires critical and creative thought, thereby initiating beneficial changes in our global community. This ambition has led JP to produce projects as varied as television for children, documentaries, social awareness campaigns, promotional spots and public service announcements. JP are the proud creators and producers of 'Hikayat Simsim', the Jordanian version of 'Sesame Street', and work with a variety of international partners to educate, engage and entertain audiences worldwide.
Founded in 2011 by Frédéric Corvez, joined in 2017 by Palmyre Badinier and Julien Russo, independent French production company Urban Factory (UF) is the sister company of Urban Distribution International (UDI). UF has always been driven by the same goal: to make quality cinema and bring it to the largest audience possible on every continent. UF has produced and co-produced 11 art-house films by promising young filmmakers and renowned directors, all distinguished by their innovation and originality. Recent titles include the Brazilian genre film 'Good Manners' (2017) by Juliana Rojas and Marco Dutra, which won the Special Jury Prize at the Locarno Festival. UF is a member of the Syndicat des producteurs indépendants, UniFrance, and the EAVE Network.
Awards and Festival History

Festivals


"CPH:DOX 2019 (WP)
Sheffield Doc Festival 2019
El Gouna FF 2019
MALMO Arab FF 2019
IDFA 2019
DOK Leipzig 2019"
Contacts
Production Company

Urban Factory

Company:

Urban Factory

Phone:

+33 68 92 77 974

Email:

udi@urbangroup.biz