Timbuktu
Spring Grant 2013 - Production Stage
Synopsis
Timbuktu, a historic and multicultural city in the West African nation of Mali, is taken over by foreign terrorists, who impose draconian rules on the population, determined to strike down the reign of peace and tolerance. All at once, everything seems to be a transgression; as such, everything deserves punishment. Smoking and playing music is forbidden; joining in a match of football will get you 40 lashes. Many flee the city, but others are willing to risk their lives in a show of resistance.

In portraying a largely overlooked human tragedy, acclaimed director Abderrahmane Sissako chooses a subtle, patient tone to observe the terror that creeps into the minds and souls of the gentle people of the city as they are gradually prevented from living ordinary lives. Sissako employs metaphor in a remarkably natural way (one especially heartrending example is a sequence of children playing football without a ball), taking pause to examine the inhabitants' and the terrorists' inner struggles. Beautifully shot and scored, 'Timbuktu' – which was nominated for the Academy Award for Best Foreign Language Film this year – is a striking and unsettling cry for help against intolerance and a powerful celebration of human dignity.
Credits
Director

Abderrahmane Sissako

Screenwriter

Abderrahmane Sissako, Kessen Tall

Producer

Sylvie Pialat, Abderrahmane Sissako, Étienne Comar

Production Company

Les Films du Worso, Dune Vision
About the Director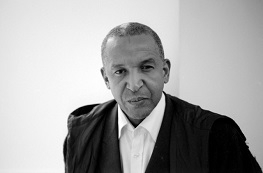 Abderrahmane Sissako was born in Kiffa, Mauritania, moved to Mali as a child, and studied cinema at VGIK in Moscow. One of only a handful of African directors whose work has reached an international audience, he made several short films, among them 'The Game' ('Le Jeu') (1989), 'October' (1993), winner of the Un Certain Regard Prize at the Festival de Cannes, and the medium-length 'Rostov-Luanda' (1997), before coming to worldwide attention with 'Life on Earth' ('La Vie sur terre', 1998), which won awards at festivals in Fribourg, Ouagadougou and San Francisco.

His reputation was confirmed four years later with 'Waiting for Happiness' ('Heremakano', 2002), which premiered at the Festival de Cannes, and was awarded the FIPRESCI Prize there. 'Bamako' (2006), a critically acclaimed treatise on the effects of colonisation on the developing world, also premiered at Cannes.

The searing 'Timbuktu' (2014) was in competition for the Palme d'Or at Cannes and won the Prize of the Ecumenical Jury as well as the François Chalais Prize. It was nominated for the Oscar for Best Foreign Language Film this year, and won seven Césars.
Awards and Festival History

Festivals


Toronto International Film Festival 2014
New York Film Festival 2014
Mill Valley Film Festival 2014
Chicago International Film Festival 2014
AFI Film Festival 2014

Awards


Ecumenical Jury Prize, Cannes Film Festival 2014, Main Competition (WP)
Best Film, Best Director, Best Writing - Original, Best Editing, Best Cinematography, Best Sound and Best Original Score, Cesar Awards 2015
Best Film/Golden Bayard award for Best Sc