This Is Congo
Spring Grants 2016
Current project status: COMPLETED
Synopsis
'This Is Congo' is an unblinking, unfiltered look into one of the world's longest-standing ongoing wars and those who are surviving within it. With over three years of heart-stopping footage, this feature-length documentary challenges the Western idea of the Congo, never shying away from the violence and atrocities that cycle through this breathtaking landscape. With the powerful voices of three fearless characters – a mineral dealer, a national army commander and an internally displaced survivor of war – we begin to see the paradox of the Congo: beauty and brutality illuminated under darkness.
Credits
Director

Daniel McCabe

Screenwriter

Daniel McCabe

Producer

Geoff McLean
About the Director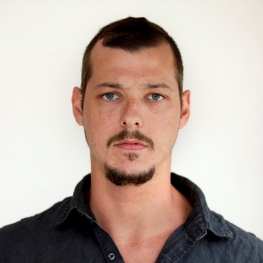 Daniel McCabe is a cinematographer, photographer and director based in New York and The Democratic Republic of Congo. His work has appeared in National Geographic, The New York Times, BBC, Al Jazeera and CNN among others. "This Is Congo" is Daniel's first feature-length documentary. Daniel is represented by Redux Pictures for his photo-graphic work.
Production Company Profile
Vision Film was founded in 2006 by producer Geoff McLean and has since produced content for almost every major American record label and advertising agency. Clients include brands such as Lexus, Mercedes, Jeep, Adidas, Powerade, Budweiser and Coca-Cola, and artists including Rihanna, Kanye West, Drake and Lana Del Rey. Having won numerous awards and accolades in various short-format genres, including a Grammy Award nomination. Vision is now focusing on creating independent narrative feature films and feature-length documentaries that revolve around social and political issues.
Awards and Festival History

Festivals


Venice IFF 2017, Out of Competition (WP)
Camden IFF 2017, John Marshall Award Nomination
Woodstock FF 2017
Stockholm IFF 2017
Doc NYC 2017
IDFA 2017

Awards


John Marshall Award Nomination, Camden Int'l Film Festival 2017, Features
Contacts