This Haunting Memory That Is Not My Own
Fall Grants 2018 - Production Stage
Current project status: PRODUCTION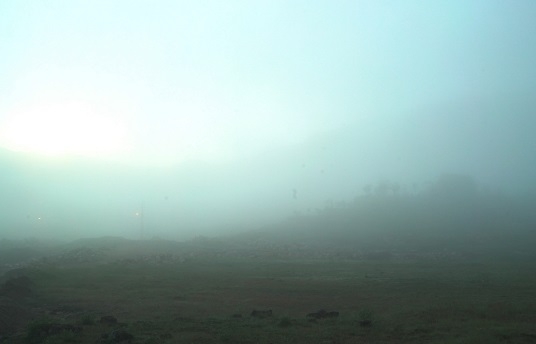 Synopsis
A family finds itself violently ripped apart from their native home and thrown into the sea, in search of a better future. A forest is raised to the ground to make way for industrialised agriculture. Images of a barren desert arrive from a lost future. A city seen from the sky expands, absorbing everything in its path. An unnamed narrator reads a letter addressed to an unborn descendant. Decaying melodies of Levantine music echo and self-destruct within a thick layer of ambient drone. As all these voices, sounds and images merge, they form a narrative that tells a universal story of land grab and land loss, exile, genocide and environmental destruction. 'This Haunting Memory That Is Not My Own' is an aural and visual essay that overlays several journeys, a sensory one that attempts to evoke a perceived time, place or geography through the mapping of territories, and a narrative one materialized as a speculative epistolary correspondence between the present and the future that continuously summons the past.
Credits
Director

Panos Aprahamian

Screenwriter

Panos Aprahamian

Producer

Moritz Maiworm
About the Director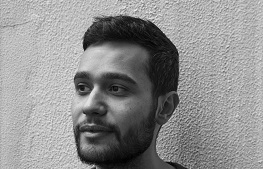 Panos Aprahamian is a Beirut-based filmmaker and artist who works across different media to explore the various ways in which the past and the future haunt the present. Aprahamian holds an MA in Documentary Film from University of the Arts London (2015), where he studied as a Caspian Arts fellow, and a BFA in Moving Image from the Lebanese Academy of Fine Arts (2008). He has participated in different film festivals and residencies around the world, including Ashkal Alwan's Home Workspace Program (2017/18).
Production Company Profile
Cosmo Pictures was founded in London in 2017, by Cosima Barzini and Moritz Maiworm. Having met at the London College of Communication in a Master's programme in Documentary Film, they collaborated on a few short film projects. After graduation, Cosima worked as a camera assistant and cinematographer on numerous projects for Sky Arts, as well as many commercials, music videos and as a camera trainee. Moritz worked at one of the largest post-production houses in the country, The Farm Group, gaining insight into the industry and professional production workflow on some of the biggest television programmes in the UK, including 'The X Factor', '24 Hours in A&E' and '999 What's Your Emergency'. The company was initially founded to combine their experience, and develop and produce stories they found lacking in the media landscape. For their first project, a documentary on India's Women's Ice Hockey Team, they were awarded support from One World Media and Women's Voices Now. Filmed in different regions of India and Malaysia, 'High Passes' is the company's first short film and due to premiere in early 2019.
Contacts