Thiiird
Fall Grants 2022 - Post-Production Stage
Synopsis
In a village outside Beirut, a mechanic receives many visitors who need to repair their cars. He soon realizes that he not only has to fix their cars, but has to fix them as well. The film divides itself into thirds—three layers of the psyche.
Credits
Director

Karim Kassem

Screenwriter

Karim Kassem, Nadia Hassan

Producer

Karim Kassem,

Production Company

Screen Productions
About the Director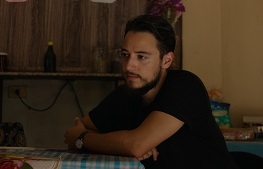 Born and raised in Beirut, Karim Kassem is an award-winning filmmaker who mainly works between the US and Lebanon on films, music videos, and commercials. His first feature, 'Only the Winds' (2020), was selected for the 50th IFFR and Visions Du Reel 2021. His second feature film 'Octopus' (2021), won best film at IDFA 2021 and a Jury Special Mention award at ZagrebDox 2022. It was supported by the Doha Film Institute and the Red Sea Film Fund. He is currently working on his third feature film titled 'Thiiird' (2022), which was supported by AFAC and DFI.
Contacts