The Wounded Angel
Fall Grant 2013 - Production Stage
Current project status: COMPLETED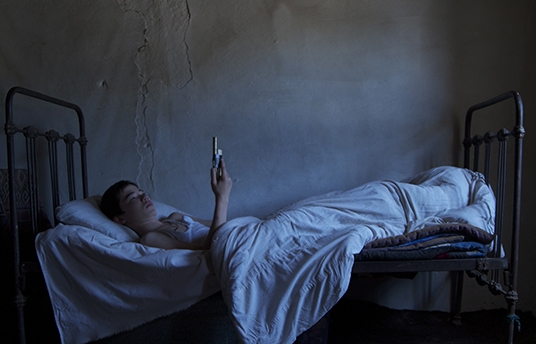 Synopsis
Four loosely connected stories set in a small town in Kazakhstan at the beginning of the 90s, a time of transition from the Soviet era to a new state inscribed with emotional and economic depression. Each of the four main characters, all of whom are 13 years old, must go through a painful transition themselves; this presents them with a moral dilemma. They turn from being children – or 'angels' – to grown-ups, and are wounded along the way.
Credits
Director

Emir Baigazin

Screenwriter

Emir Baigazin

Producer

Anna Vilgelmi
About the Director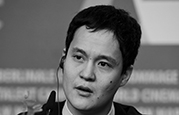 Emir Baigazin was born in Kazakhstan in 1984, and studied film directing at the Kazakh National Academy of Arts. His debut feature 'Harmony Lessons' had its premiere in the Competition of the Berlin International Film Festival in 2013, where it won the Silver Bear for an Outstanding Artistic Contribution. His nearly 20 recognitions worldwide include a prize from the Tribeca Film Festival, the Grand Jury Prizes at the Sao Paolo and Seattle Film Festivals, and a Special Mention in Directing Achievement at the Asia-Pacific Screen Awards in Brisbane. Baigazin was a member of the Pardi di Domani jury at the Locarno Film Festival in 2013, and sat on the International Competition Jury at the São Paolo Film Festival in 2014.
Production Company Profile
Located in Almaty, Kazakhfilm Studios is the national film studio of Kazakhstan. The Alma-Aty newsreel studio was begun in 1934; 1938 saw the making of 'Amangeldy', the first Kazakh film. The Alma-Aty Film Studio (for feature films) was organised in 1941. Since then, several hundred feature and documentary films have been produced. 'The End of Ataman' (1972) and 'Mysteries of Madam Wong' (1986) both had more than 30 million viewers, while 'The Needle' (1989) – had admissions of more than 15 million. More recently, the studio has seen success with 'Shizo', which was in the Official Competition at the Festival de Cannes in 2004; 'Ironia Liuvbi' (2010); and 'Harmony Lessons', which won a Silver Bear at the Berlinale in 2013.
Awards and Festival History

Festivals


Berlinale 2016, Panorama (WP)
Contacts
Main Contact

Anna Vilgelmi / Wilhelmi

Company:

Kazakhfilm Studios

Phone:

+4915787178499

Email:

enwi@me.com