The Woodman
Spring Grants 2019 - Post-Production Stage
Synopsis
A surreal feature film with a thriller theme, and a life-sized wooden dummy as the protagonist, representing the outsiders, migrants in our world. This is the reverse of the usual representation—the Woodman wants to go home, back to his forest. Three people's paths cross; the Woodman's, the Woman's, and the Woodcutter's in a transitory place and time, each longing for something lost, for love, for belonging. With limited dialogue, the story is being told from the Woodman's perspective in the present. The Woodman is being chased by evil powers through his forest until he hides in a strange place, the Woman's house. When she notices someone is there, she is frightened but feels sympathy towards the Woodman upon discovering him. When she leaves the house, as she too feels the invisible threat, the Woodman remains trapped, his refuge becomes his prison. The Woodcutter is the caretaker of the house. He is suspicious of the sounds coming from the house, and the strange character inside. But he is also lonely, longing for intimacy. A connection develops to the Woodman, and he ultimately helps him escape. Will the Woodman find his way home to his forest? Was this all a dream or is the story real?
Credits
Director

Koutaiba Al-Janabi

Screenwriter

Koutaiba Al-Janabi

Producer

Koutaiba Al-Janabi

Production Company

Real Art Pictures Limited
About the Director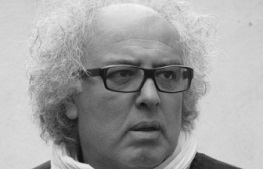 Koutaiba Al-Janabi was born in Baghdad, and studied photography and cinematography in Budapest, Hungary. He worked as a producer/director for television, as cinematographer on feature films, and he now directs and produces short films and documentaries ('The Train', 'Wasteland', 'The Ever Restless Man'). His feature film 'Leaving Baghdad', won first prize in Dubai, a British Independent Film Award, and was nominated for Cinema for Peace Award in Berlin. 'Stories of Passers Through' (2018), a feature film shot over 30 years is being shown at film festivals worldwide. 'The Woodman' is a feature film in post-production.
Contacts
Main Contact

Koutaiba Al-Janabi

Company:

Real Art Pictures

Phone:

+44 795 683 1060

Email:

koutaiba@hotmail.com