The Wake
Spring Grants 2018 - Production Stage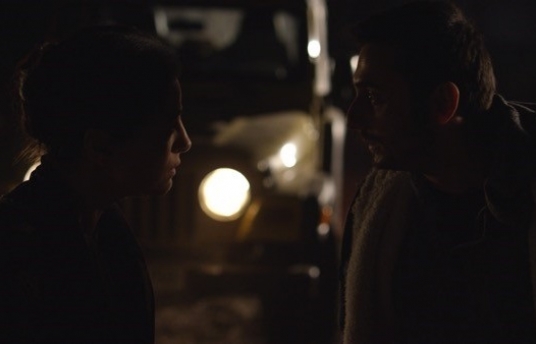 Synopsis
In the midst of night, Samaa, an old woman and her pubescent son Sari are at odds on the appropriate burial for 'The White Box'. While Samaa's reaction to the disposal is very sentimental, Sari is pragmatic and dismissive of his mother's emotions. After their attempts to dig a burial hole fail and with Sari now fast asleep, Samaa comes to the difficult decision that the only way for her to achieve peace of mind is to set the box on fire. A police patrol stops the suspicious duo from starting the fire, but Samaa and Sari ultimately succeed in putting the box and what it carries behind them as they finally decide to come together.
Credits
Director

Zahed Bata

Screenwriter

Zahed Bata

Producer

Nouf Al Sulaiti, Mayar Hamdan
About the Director
Zahed Bata is a Qatar-based Palestinian filmmaker. He has worked on a variety of projects including documentaries, narrative and experimental films such as 'Good as New', 'Upon the Death of a Nation', 'The Dog's Children', 'Shishbarak' and advertisements for clients such as Al Jazeera, and Ooredoo. He has gained experience as a Director of Photography and Gaffer on over 27 projects in total, 13 of which were short films.
Contacts