The Waiting Room
Fall Grant 2015 - Production Stage
Current project status: COMPLETED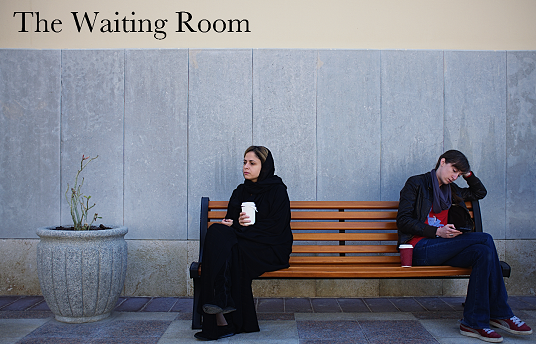 Synopsis
We are all aware of the various differences among cultures – language and tradition being the most obvious – but there is perhaps nothing more universal than the emotional roller coaster that accompanies caring for a loved one in distress. Qatari filmmaker Hend Fakhroo explores this commonality in the moving story of two young women, each looking after a parent in intensive care, who forge a connection while they wait for developments in the suspended time so particular to the hospital environment.
Credits
Director

Hend Fakhroo

Screenwriter

Hend Fakhroo, Patricia Donohue

Producer

Alexandra Fredricks

Executive Producer

Hend Fakhroo, Patricia Donohue
About the Director
Hend Fakhroo is a Qatari writer and director. She graduated with honours in 2005 with a marketing degree from St Edward's University in Austin, Texas. Her first short film, 'His Name' (2012), screened at various international festivals, including the Short Film Corner at the 67th Festival de Cannes, the Doha Tribeca Film Festival and the River Film Festival. Her second film, 'The Waiting Room' (2016), had its home premiere in two competitions at the Ajyal film festival in Doha, and its international premiere, also in competition, at the Dubai International Film Festival. It was screened at the 70th Festival de Cannes Short Film Corner, and was also officially selected at the Beirut International Film Festival, as well as the Malmo Arab Film Festival. In 2017, Hend directed a visual campaign for Salam Stores in Qatar, and she is currently developing her first feature-length film.
Production Company Profile
Certifiable Productions was established in 2013 and is based in Doha. The company's aim is to provide a platform for local and regional filmmakers to develop their projects. It is currently involved in the pre-production of a reality-TV series, a short film and a feature-length film. Certifiable Productions is owned by Qatari filmmaker Hend Fakhroo, and currently employs people on a freelance basis.
Awards and Festival History

Festivals


Ajyal Youth Film Festival 2016, Made in Qatar (WP)
Dubai International Film Festival 2016, Muhr Short
Contacts