The Voice Of The Wild
Fall Grants 2019 - Development Stage
Current project status: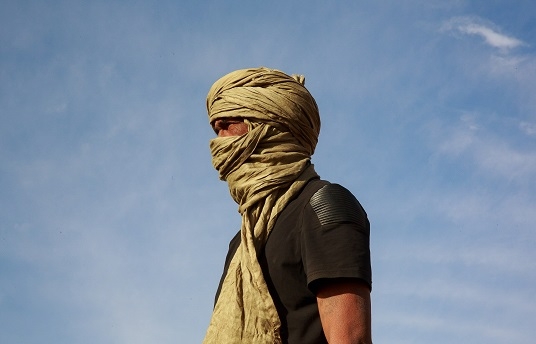 Synopsis
In the heart of the Sahara live Abreybone and his pals Kiki, Akalaï, Diara, Japonais, and Abin-Abin, with whom he has shared years of exile, combat, and music. These men work, raise their children, and create their songs in the desert, admired by the young Tuareg who became their "foster" children. The young Tuareg gather around the veterans and become privileged interlocutors. A dialogue begins then between those veterans and the new generation. Their stories resonate with their current context. They highlight historical facts that marked all those who witnessed them and explain why history is repeating itself today. These veterans do not take part in the new Tuareg revolution. They witness the efforts of the next generation to face new challenges. They continue their lives in the margin of the fighting. Each passing day is a struggle for survival and lost freedom. They strive to fill the inner void left by the war during musical evenings between friends. Their songs are the original recordings of their wanderings, fighting, friendships, and the best way to ensure that their messages can travel beyond their borders.
Credits
Director

Dalel Ziour

Screenwriter

Dalel Ziour

Producer

Yacine Laloui
About the Director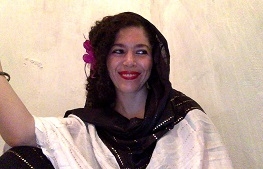 Born in Algiers in 1980, Dalel Ziour works as an assistant director, cinematographer and filmmaker. As a child, she discovered photography with her father during their travels through the Algerian Sahara. In 2003, she obtained her Masters in Documentary Production at the University of Saint-Denis in Paris. In her work, Dalel explores the themes of belonging, displacement, identity and migration. Music and travel are at the heart of her artistic process. For five years, she co-directed short films with young people from challenging backgrounds in several European countries. Since 2010, Dalel lives in the Algerian Sahara where she carries out documentary research on the assouf music of Tinariwen and Ishumar.
Production Company Profile
Laith Media was founded by film producer, Yacine Laloui. The company has produced the feature films 'The Righteous Path', 'Operation Maillot', 'Zabana' and co-produced 'The Man of Oran', 'Masquerades', 'Délice Paloma', as well as fifteen short films and documentaries. These productions have been internationally broadcast, and several of them have won awards.
Contacts