The Unknown Saint
Fall Grants 2017
Current project status: COMPLETED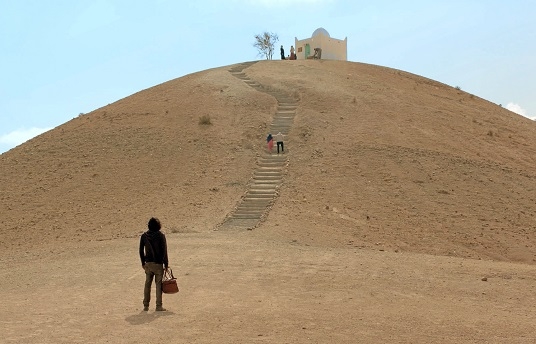 Synopsis
Young Amine steals a large sum of money and escapes into the hills with the police hot on his trail. Before being arrested, he buries the cash and disguises it as a modest tomb. Ten years later, he is released from prison and sets off in search of his money. In the meantime, a shrine has been built on the place where he buried his stash to honour a saint who used to live in the region, and whose tomb was not found until 10 years ago. His name is lost; he is known as "the unknown saint". Down the hill from the shrine, a new village subsists mainly as a result of the economic activity generated by pilgrims who come from all over the country and even from abroad. Amine settles in the new village and tries desperately to get his money back.
Credits
Director

Alaa Eddine Aljem

Producer

Francesca Duca
About the Director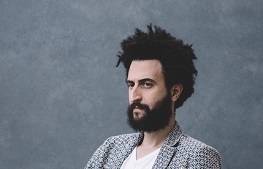 Trained at ESAV Marrakech and INSAS in Brussels, Alaa Eddine Aljem directed several short films, among them 'The Desert Fish' (2015), which had great coverage in the film festival circuit and took the Critics, Screenwriting and Grand Prize at the Moroccan National Film Festival. 'The Unknown Saint' is Aljem's debut feature, currently in financing. With this project, he participated in the Open Doors Lab at the Locarno Festival, where it won the ICAM award. It was also selected for La Fabrique des Cinémas du Monde in Cannes in 2016, and took part in the Sundance Screewriters Lab. In 2016, Alaa was named by 'Screen International' as one the Five Arab Stars of Tomorrow.
Production Company Profile
Le Moindre Geste is an independent production company founded by director-producers Francesca Duca and Alaa Eddine Aljem in 2012. It is based in Marrakech and Casablanca. Le Moindre Geste offers authors a real context of coaching, mentoring and development of their projects while leaving them all the freedom to make their own film. Le Moindre Geste focuses on art films with a common denominator: start from the personal to reach the universal. A chance to explore places, people, stories and feelings.
Awards and Festival History

Festivals


"Semaine de la Critique, Festival de Cannes 2019 (WP)
Karlovy Vary FF 2019
FID Marseille 2019, Opening Film
Sarajevo FF 2019
Busan IFF 2019
BFI London 2019
CINEMED 2019
Cinema Mediterraneen de Bruxelles 2019
Marrakech IFF 2019
IFFR 2020, Bright Future
Am

Awards


Best First Film Award, Tangier FF 2020
Contacts
Main Contact

Francesca Duca

Company:

Le moindre geste

Phone:

+212 5 243 010 14

Email:

fra.duca@gmail.com