The Source
Fall Grants 2018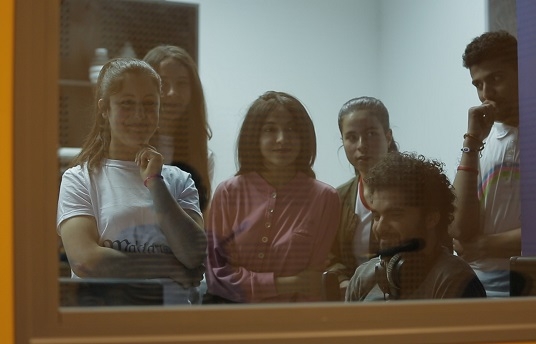 Synopsis
November 2010. The Tunisian national anthem rings throughout the Thala High School courtyard. The flag is raised, and the principal announces that Hicham, a former student, has died under "unfortunate" circumstances—running from the police, he had a fatal accident. Five friends listen in silence to the principal's half-hearted comments. In the middle sits Hamdi, Hicham's younger brother. Hamdi is distraught. His older brother would never try to escape a situation in which their father, a police commissioner in Thala, could have easily intervened. He wants the truth. But how can you find it in a country that specializes in hiding it? With all the fury and energy of adolescence, Hamdi embarks on this impossible quest, helped by his childhood friends—Raoua the intellectual, Fadi the strategist, Noor the audacious, and Sami the resourceful. Following Hicham's footsteps, the band leaves Thala to venture further and further from home. They discover the world of cyber activists, and their path ends up crossing that of the historical moment unveiling before them—Bouazizi's self-immolation, Sidi Bouzid's uprising, the police's murderous backlash, and Thala's own wound—a massacre perpetrated by their own police force. The series ends with a historical scene where the gang runs to catch up with the thousands of protesters on Habib Bourguiba Avenue in Tunis, on January 13th, 2011.
Credits
Director

Erige Sehiri

Screenwriter

Erige Sehiri, Cécile Allegra

Producer

Philippe Coeytaux

Production Company

Akka Films

Production Company

Akka Films
About the Director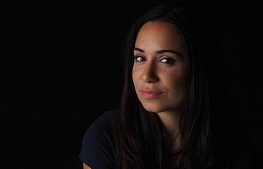 Erige Sehiri is a FrenchTunisian director and producer based in Tunis. Particularly drawn to the world of labourers, she places workers with invisible destinies at the heart of her films. In 2018, she made her first feature-length documentary film about Tunisian railway workers, reflecting their daily struggle against the failures of the national railways. 'La voie normale - Railway Men' was presented at Visions du Réel 2018, IDFA 2018 and received a mention by the jury at CINEMED. In 2021, for her first feature-length fiction film, she chose to direct young seasonal workers to pay tribute to the many female agricultural workers victims of truck accidents. Erige Sehiri is also the producer and manager of the production company Henia, where she develops author-driven films.
Contacts