The Rise of the Gulf / Beyond Black Gold
Spring Grant 2013 - Production Stage
Current project status: COMPLETED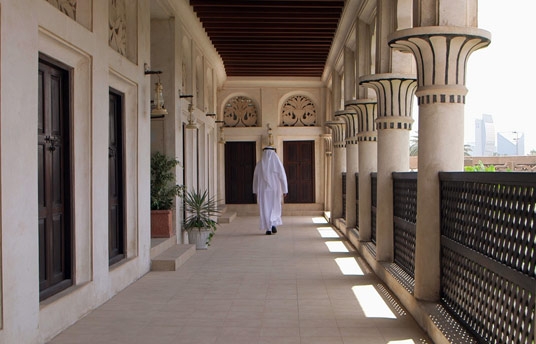 Synopsis
Two films to tell the incredible tale of the metamorphosis of the Gulf's emirates over the course of the last century. Once villages, Abu Dhabi, Doha and Dubai have quickly hoisted themselves into the highest ranks of international finance, culture, education and diplomacy, and have become the Middle East's most dynamic centres. Their vision of the post-oil era has been shaped by a previous, difficult transition – the collapse of pearl trade, for centuries the main source of prosperity. But the discovery of oil opened up a whole new era, and with economic growth came political independence. A new generation of rulers appeared, with a vision for the Gulf's future. Their ambition is to achieve sustainable growth without relying only on hydrocarbon reserves – and they have considered the post-oil era more thoughtfully than most of their foreign customers.
Credits
Director

Frédéric Compain

Screenwriter

Frédéric Compain

Producer

Talal Al-Muhanna, Olivier Mille
About the Director
Since 1974, award-winning filmmaker Frédéric Compain has directed many documentary and fiction films for cinema and television. He had previously made documentaries in collaboration with major cultural institutions, including 'Delacroix: My Last Years' (1998) and 'The Battle of the Pyramid' (1999) with the Louvre; 'Casa Mila' (2003) with the Musée d'Orsay and 'Iris Time' (2003) with the Centre Georges Pompidou. His interests range from architecture ('The Alhambra of Granada', 2006) to history ('Louis XVI', 2011; 'Versailles, the Golden Years', 2009) and international economic issues ('Airbus-EADS', 2009).
Production Company Profile
Working closely with filmmakers of Arab descent, Linked Productions seeks to bring bold, imaginative and fresh projects to the international marketplace through the development of original works of fiction and documentaries of exceptional artistic quality. Documentary co-productions include Damien Ounouri's 'FidaÏ' (Jury Special Mention, Doha Tribeca Film Festival 2012) and Karim Goury's 'The Man Inside' (Official Selection, Dubai International Film Festival 2012).
For 25 years, Artline Films has been among the top French production companies, co-producing documentaries and feature films with all the major national channels. Thanks to its lengthy experience in international broadcasting, Artline Films has worked with foreign partners in Austria, Belgium, Brazil, Canada, Finland, Germany, Hungary, India, Iran, Italy, Japan, the Netherlands, South Korea, Switzerland and the USA, among others. Artline's films cover a wide range of subjects, including current affairs, history, art, culture, science, social issues and adventure. Artline is particularly known for producing films concerning historical, geopolitical, cultural and sociological topics with a strong international potential. Artline's catalogue of more than 150 documentaries, fiction and feature films, has won prestigious awards from many festivals around the world.
Contacts