The President's Visit
Spring Grants 2016
Current project status: COMPLETED
Synopsis
In a small fishing town, Nino sells soap at his Sultan of Soap shop. When he received a highly confidential phone call informing him that the President of the Republic wants to visit to buy a lot of soap as part of his campaign to clean up the nation, he is not quite sure what to do… and lets the secret slip. With the cat out of the bag, the whole town gets involved in preparing for His Excellency's visit in this sly and clever satire.
Credits
Director

Cyril Aris

Screenwriter

Cyril Aris
About the Director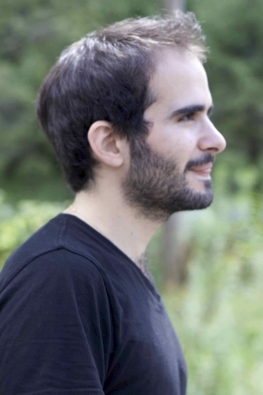 Lebanese director and screenwriter Cyril Aris obtained an MFA from Columbia University. The last short film he produced, 'Submarine' (2016), was in the official selection of the Cinéfondation competition at the Festival de Cannes, as well as the Toronto International Film Festival, and won the Jury Prize at the Dubai International Film Festival. His short film 'Siham' (2013) won a Jury Award for Best Short at the Palm Springs International ShortFest. He is currently in post-production with his first feature-length documentary, 'The Swing'; his previous credits include the television series 'Beirut, I Love You' (2011-12) and the Yahoo web series 'Fasateen' (2012), as well as various other short films. Aris has taught Filmmaking and Film History classes at Columbia University, NHSI at Northwestern University, and Barnard College.
Production Company Profile
IndieFlip is a creative development and production company dedicated to films that champion stories from diverse and underrepresented groups, characters of unlikely backgrounds and situations, and content that crosses cultures. Our mission is to creatively collaborate with a milieu of talents and work together to deliver strong films with quality content. We strive to protect the artist's creative vision and integrity, putting stories first. We develop original content and are heavily involved in the creative process from inception all the way to distribution. Our films are set in different parts of the world (the U.S., the Philippines, Spain, Indonesia and Lebanon) and have played in several festivals worldwide and won numerous awards and grants (Directors Guild of America, Entertainment Partners, National Board of Review, Caucus Foundation, Katharina Otto Bernstein, DFI, Film Independent).
Awards and Festival History

Festivals


TIFF 2017, Short Cuts (WP)
Cinemed Film Festival 2017
Kustendorf IFF 2018
Palm Springs Int'l ShortFest 2018
Qumra 2018, New Voices

Awards


"Muhr Short Film Jury Prize, Dubai IFF 2017
Grand Jury Prize, Nashville FF 2018
BAFTA student award - shortlist, UK 2018
National Board of Review (NBR) Award, USA 2017"
Contacts
Main Contact

Cyril Aris

Company:

Freelancer

Phone:

+9613613197/ +19176644164

Email:

cyril.aris@gmail.com