The Poster
Fall Grants 2016 - Production Stage
Current project status: PRE-PRODUCTION
Synopsis
A poster appears on the walls of the Palestinian village of Reith, accusing the local women of moral dissolution. This causes a stir among the inhabitants and forces the local council to make a difficult decision: should they call upon the Israeli authorities to investigate, or abandon the accused women to their fate?
Credits
Director

Suha Arraf

Screenwriter

Suha Arraf

Producer

Cedomir Kolar, Marc Baschet
About the Director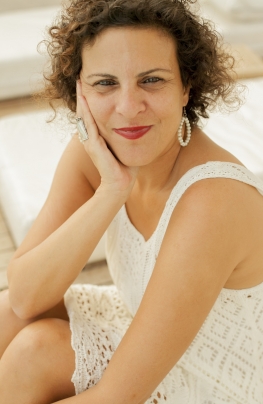 Suha Arraf was born in the Palestinian village of Melia, near the border with Lebanon. She began her filmmaking career as a documentary producer. Her most recent film as a producer, 'Women of Hamas' (2010), received 13 awards at international film festivals. Arraf's first two screenplays, 'The Syrian Bride' (2004) and 'The Lemon Tree' (2008), both directed by Eran Riklis, won international acclaim, with the latter winning the prize for Best Screenplay at the Asia Pacific Screen Awards, and a Best Screenplay nomination at the European Film Academy Awards. In 2014, Arraf was one of 'Variety' magazine's Top 10 Screenwriters to Watch.
Production Company Profile
Before launching the independent production company ASAP Films along with Danis Tanović in 2003, Cedomir Kolar and Marc Baschet worked together from 1992 to 2002 as producers at Noé Productions in Paris. Among many other films, they produced Milcho Manchevski's 'Before the Rain' (1994); Carmine Amoroso's 'As You Want Me' (1997); Idrissa Ouedraogo's 'Afrique mon Afrique' (1994) and 'Kini and Adams (1997); Radu Mihaileanu's 'Train of Life' (1998); Aktan Abdykalykov's 'The Adopted Son' (1998) and 'The Chimp' (2001); Giacomo Campiotti's 'Il Tempo dell'Amore' (1999); Tanović's 'No Man's Land' (2001) and his contribution to the omnibus film '11/09/01' (2002); and Tom Tykwer's 'Heaven' (2002). Independent since its birth in September 2003, and endowed with the producers' years of experience within other structures, ASAP promotes auteur films in a spirit of cultural dialogue by setting up international co-productions. Kolar and Baschet were nominated for the Academy Award for Best Film for 'Before the Rain', and shared that award with Tanović for 'No Man's Land'.
Contacts