The Pearl
QFF Fall 2018 - Development Stage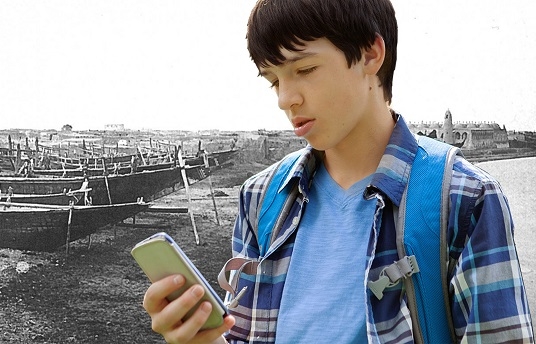 Synopsis
We live in a world where "social" technology can ironically disconnect us from our family and those around us. 'The Pearl' tells the story of a modern-day, tech-obsessed Qatari teenage boy that travels back in time to an era before his beloved technology existed in order to learn how to appreciate face-to-face communication and reconnect with his family. Ten-year-old Khalid takes his family, especially his grandfather, for granted. While at the beach, absorbed by his mobile screen, Khalid fails to notice his sister drowning until it's too late. His attempt to rescue her finds him rescued instead by Qatari pearl divers in colonial Doha. The year is 1930. With none of the technological resources he's accustomed to having at his fingertips, Khalid must learn how to communicate and rely on the kindness of other people to survive. He strikes up an unexpected relationship with a pearling captain who mentors him in the art of empathy and appreciating one's family. Khalid's compassion and appreciation for the Captain are put to the test when only he, with his modern knowledge, can help save the Captain's family from financial ruin. In doing so, Khalid magically finds his way back home again—this time with a greater understanding of his roots, more appreciation for his family, and compassion for his grandfather.
Credits
Director

Noor Al-Nasr

Screenwriter

Noor Al-Nasr, Dana J. Atrach
About the Director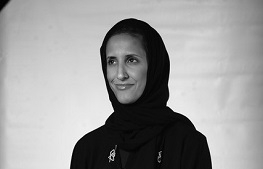 Noor Al-Nasr is a Qatari filmmaker who obtained her bachelor's in Graphic Design at VCUQ and MA at SCAD university in Atlanta, GA. She has always been interested in art, and has participated in numerous exhibitions, mainly focusing on the art of storytelling and filmmaking. Her shorts were part of many editions of the Ajyal Film Festival in Doha and took part in the Cannes Film Festival in 2015 and 2016. She also is interested in shooting and producing music videos; one such video dedicated to the first anniversary of the blockade on Qatar went viral.
Contacts