The Orphanage
Spring Grants 2019 - Post-Production Stage
Current project status: COMPLETED
Synopsis
'The Orphanage' is set in Kabul in the late 1980s. 15-year-old Qodrat lives on the streets and sells cinema tickets to Bollywood movies on the black market. He is a big Bollywood fan and likes to daydream himself into scenes from his favourite movies. One day, the police bring Qodrat to the Soviet orphanage. During summer, USSR invites Qodrat and his fellow orphans to a summer camp in Moscow, where they visit Lenin, the mummy. Back in Kabul, the political situation is changing. The Soviets are leaving, and rebels are dominating the streets of Kabul. When an armed group of rebels reach the orphanage, Qodrat uses his daydreams to imagine how all the children of the orphanage defend their home and defeat them.
Credits
Director

Shahrbanoo Sadat

Screenwriter

Shahrabanoo Sadat

Producer

Katja Adomeit
About the Director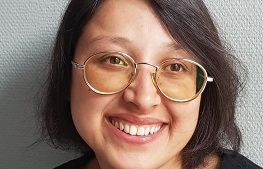 Shahr is an Afghan writer and director, based in Kabul. She studied documentary in Atelier Varan Kabul. In 2013, she opened her production company Wolf Pictures in Kabul. Her first feature film 'Wolf and Sheep' was developed with the Cannes Cinéfondation Residence in 2010, Shahr who was 20 years old at the time, was the youngest ever selected. The film won the main award at Director's Fortnight 2016. 'The Orphanage' is the second part of a pentalogy, and these five films are based on the autobiographical piece written by Anwar Hashimi.
Production Company Profile
Adomeit Film is a production company, established and owned by Katja Adomeit. The purpose of the company is solely to produce artistic film projects for cinema, TV and web. Adomeit Film develops and produces international fiction, documentary and hybrid films, focusing on arthouse projects by young filmmakers from all over the world, establishing long-lasting relationships with the scriptwriter/directors. Adomeit Film works closely with its filmmakers as part of the creative team, and together they constitute what they call the "Adomeit Family". The work in the family is based on the continuous exchange of ideas, content and advice. The films are intended to address and entertain an international audience and have been co-produced internationally, screened worldwide, and won awards at acclaimed festivals. Adomeit film consists of Katja Adomeit (CEO and producer), Jón Hammer (Producer), Tine Mikkelsen (Producer assistant) and directors Anna Eborn, Annika Berg, Daniel Borgman and Shahrbanoo Sadat.
Awards and Festival History

Festivals


"Directors' Fortnight, Festival de Cannes 2019 (WP)
Munich FF 2019
Brussels IFF 2019
FILMFEST MUNCHEN 2019
INDIEBO 2019
Odessa IFF 2019, Int'l Competition
New Zealand IFF 2019
Melbourne FF 2019
Sarajevo FF 2019
Haugesund FF 2019
Sakhalin IFF 2019
Calgary

Awards

Contacts