The Most Pretty Dudes
Spring Grant 2015 - Production Stage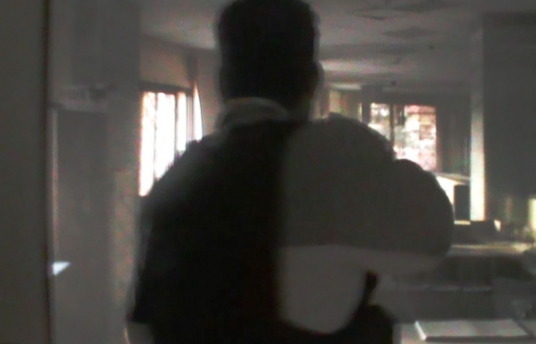 Synopsis
'The Most Pretty Dudes' is based on an audio recording of negotiations between two groups, one representing the Syrian regime, the other the Free Syrian Army, which took place in Homs in February, 2012. Both groups are trapped in the same building, both with the same desire: to get out of the building alive. The recording demonstrates how the negotiations began from a place of mistrust, as the leader of the regime soldiers asks the FSA leader to get in touch with a neutral outsider to guarantee the safety of all. In the end, the men reach an agreement whose terms mean that trusting in one another is the only way to survive, their word of honour the only guarantee of their true intentions.
Credits
Director

Mohammad Dibo

Screenwriter

Rasha Abbas

Producer

Omar Khito

Production Company

Alshare3

Production Company

Al Share3 Film Production
About the Director
Born in 1984, Mohammad Dibo graduated from the department of acting in the Higher Institute of Dramatic Arts in Damascus in 2012. In 2011, he acted in Samuel Beckett's 'Ohio Impromptu' with the Damascus Theatre Laboratory, and he has worked as an actor in numerous plays with the National Theatre in Damascus. He was assistant director on some music video clips, including Gene Band's 'Ya Waladi' (2010), and 'We Are Coming to Slaughter You' (2012). While living in Beirut, Dibo directed the video piece 'Happiness & Bliss', which was produced by Bidayyat in 2012.
Contacts
Director

Mohammad Dibo

Email:

mhd.dibo@gmail.com