The Missing Camel
Fall Grants 2021 - Production Stage
Synopsis
In 2007, the President of the French Republic, Nicolas Sarkozy, gave a speech in Dakar stating that "The African man has not fully entered into history". As my aunt used to say "We are the heirs of King Alboury N'diaye, who fought against the French". Determined to discover his family's true story, Cheikh flies to his native Mauritania. An imaginary camel suddenly appears, and Cheikh names him Zarathoustra. He becomes his confidant and accompanies him throughout his journey, responding to his questions and doubts by asserting African proverbs. Guided by his two Mauritanian aunts and together with his camel, Cheikh walks in his grandfather's footsteps, whose exile remains an enigma. Why did the French authorities banish him from Senegal and send him to prison in Mauritania in the 1930s? In Mali and Senegal, he finds out that colonization strongly altered his family's story. But is he the king's descendant? Sarkozy will continue to sow doubt in Cheikh s mind and nag him throughout the entire journey. Whatever comes out of his quest, Cheikh will offer his camel to Sarkozy to help him unravel the threads of his own story.
Credits
Director

CHEIKH N'DIAYE

Screenwriter

CHEIKH N'DIAYE

Producer

MAUD HUYNH, JEAN DAVID LEFEBVRE , ILHAM RAOUF

Production Company

Abel Aflam
About the Director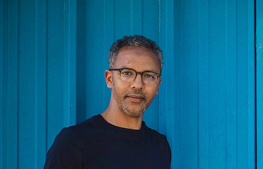 After studying at the Practical School of Studies (the Sorbonne) and at the International Institute of the Image and Sound—where he opened himself to directing and audiovisual technology—Cheikh N'diaye made his first documentary film 'Najib Soudani, Craftsman and Master Gnawi' in 1999. This first experience led to three documentaries: 'Malouma, Sand Diva', 'The Shadows of Marabouts' and 'White Negro'. He launched the culinary magazine 'Afrique je te mangerai' on the internet, which aims to talk about a positive and dynamic Africa.
Contacts