The Last Hillbilly
Spring Grants 2020 - Post-Production Stage
Synopsis
In the Appalachian Mountains, east of Kentucky, people feel less American than Appalachian. They don't always recognize the authority of the US-government. Some of them don't pay their taxes, even if it means doing without running water or electricity. Over time, the inhabitants of this area of the "white rural America" have seen an explosive mix made of economic decline, ecological disaster, and social violence. In the US they're often called "hillbillies". An insult some of them use to define themselves, almost as a provocation. This film is a portrait of a hillbilly family told through the words of one of their own—combining documentary observation and a surprising interior world, witnessing a world on the verge of disappearing.
Credits
Director

Diane Sara Bouzgarrou, Thomas Jenkoe

Screenwriter

Diane Sara Bouzgarrou, Thomas Jenkoe

Producer

Jean-Laurent Csinidis

Production Company

Films de Force Majeure
About the Director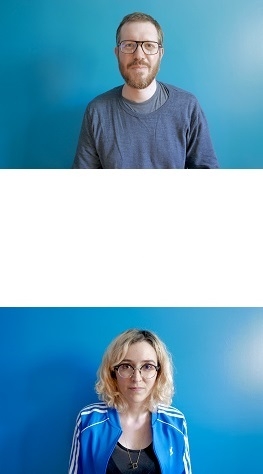 Thomas Jenkoe lives and works in France as a director, a DOP and a producer. He is one of the founders and partners of the production company Triptyque Films, where he has produced over 20 films since 2010 (films that were shown at Tribeca, Rotterdam, Karlovy Vary and the like). As a director, his 'Memories from Gehenna' won the French competition at Cinéma du Réel in 2015 and was shown in many other places, most notably at the DocFortnight of the MoMa in New York.
Diane Sara Bouzgarrou was born in 1985 in France. Since the end of her studies, she has been active in both fields of cinema and video art. Her last medium-length film, 'I Remember Nothing', premiered at Cinéma du Réel 2017 (Special Mention from the Youth Jury) and was shown in many festivals such as Torino Film Festival, Jihlava Intl Documentary Festival, the RIDM in Montréal, DOK Fest München, etc. In France, it is distributed by Docks 66.
Awards and Festival History

Festivals


ACID 2020, Festival de Cannes (Fall screenings throughout France)

Awards

Contacts