The Last Days of R.M.
Spring Grants 2022 - Production Stage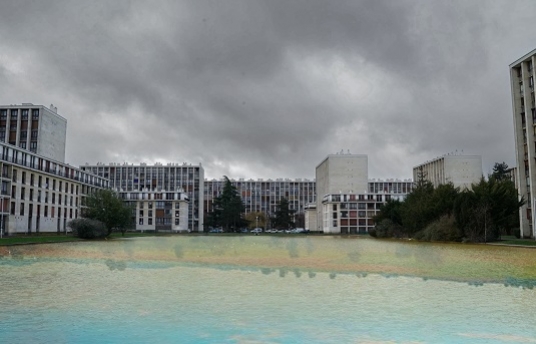 Synopsis
R.M. is a writer threatened with death in 1990's Algeria. He decides to go into exile in France, in the Parisian suburbs. Far away from his wife and son, he feels the persisting anxiety of the life of a hunted man. In his nightmares, he lives again his departure from Algiers, the threats he received and the memory of his murdered friends. He tries to stay afloat, looking to obtain the status of political refugee and working on his next novel, but all these attempts bring him back constantly to his position of cowardly writer. F-Z, an old friend and writer herself, wants to take him out of his bubble. But when he meets other Algerian intellectuals, his feeling of powerlessness and guilt grows. R.M. isolates himself. Pains torment him daily: he is severely ill. He then begins to meet characters from his own novels, who become his only landmarks. A mysterious man, working for the Algerian secret services, reaches him.
Credits
Director

Amin Sidi-Boumédiène

Screenwriter

Amin Sidi-Boumédiène

Producer

Louise Bellicaud, Claire Charles-Gervais

Production Company

In Vivo Films
About the Director
Born in 1982, Amin Sidi-Boumédiène graduated in 2005 in directing from the Parisian CLCF school. His first short film, 'Tomorrow, Algiers?', was selected at numerous festivals. 'The Island', his second short, won the prize for Best Film at the Abu Dhabi Film Festival. He directed his third short 'Serial K.' in 2014, which screened at the Journées Cinématographiques of Béjaia. His first feature film, 'Abou Leila', shot in Algeria, was selected for Cannes' Critics Week in 2019. Amin is currently in pre-production of his second feature film, 'The Last Days of R.M.'.
Contacts