The Key
Spring Grants 2020 - Production Stage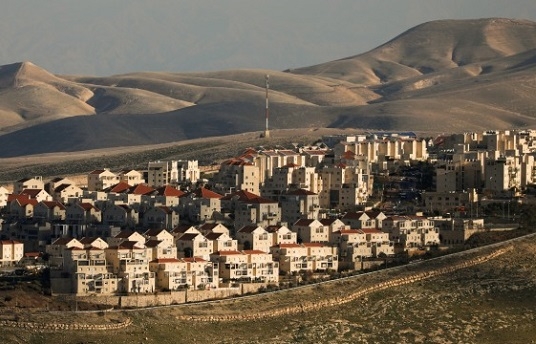 Synopsis
Moshe and Elza, an Israeli couple, are awoken by the cries of their 6-year-old girl, Edina, who frequently hears someone trying to open the front door. After taking her to the mental clinic, Dr. Naftali prescribes a sedative. Days later, while Edina sleeps peacefully, Elza is awoken by the sound of someone trying to open the door with a key. She panics, and Moshe checks the outside—he finds nothing. After talking to building security, without getting any answers, Moshe is awoken in the middle of the night by the same sound. He grabs his pistol and shoots through the peephole. The police arrive and inform him that nobody was killed. The next morning, Moshe arrives at the clinic and talks to the secretary, who insists that the only available appointment is in 5 weeks. As Moshe desperately screams, Dr. Naftali opens the door and firmly asks Moshe to call him later. At night, Dr. Naftali gets out of the shower, sips on a glass of whiskey and sleeps. He is suddenly awoken by the sound of an intruder trying to open his front door. He grabs his rifle and empties it in the lock triumphantly.
Credits
Director

Rakan Mayasi

Screenwriter

Rakan Mayasi

Producer

Rakan Mayasi, Frank Barat
About the Director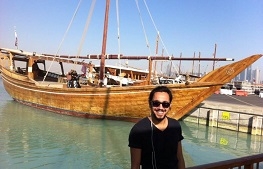 Rakan Mayasi is an independent filmmaker, director, screenwriter and Producer from Palestine, born in Germany and currently based in Belgium. He studied Cinema, Theatre and Psychology in Lebanon and then received film training with Abbas Kiarostami in South Korea at the Asian Film Academy. He has written, directed and produced several short films. His previous film 'Roubama' was an official selection at the Locarno Film Festival in 2012. His short film 'Bonboné' tackles the phenomenon of Palestinian sperm smuggling from Israeli jails and has world premiered at the Toronto International Film Festival in 2017 and is the recipient of 29 Best Short Awards at international film festivals, namely Küstendorf Film and Music Festival and the 40th Moscow International Film Festival. 'Trumpets in the Sky' is his new short exploring cinema as a contemplative medium of visual poetry, metaphor and mythology. Rakan is currently in post-production for his new political fantasy-thriller short film entitled 'The Key'.
Contacts