The Journey
Spring Grants 2016
Current project status: COMPLETED
Synopsis
Baghdad, 30 December, 2006. Sara, an unassuming young woman, enters Baghdad's central train station with sinister intentions. On the edge of committing a destructive and heinous act, Sara finds her plans are drastically altered, complicated by an unwanted and awkward encounter with Salam, a self-assured and flirtatious salesman. In an unfortunate twist of fate, Salam becomes a hostage in Sara's confused and deluded master plan to blow up the station. Caught up in the chaos of a situation he cannot begin to comprehend, Salam desperately tries to understand Sara's motives and to sway her decision. In a moment of reflection, Sara is given the opportunity to learn about the lives she has been so willing to destroy for others.
Credits
Director

Mohamed Jabarah Al Daradji

Screenwriter

Mohamed Jabarah Al Daradji, Isabelle Stead

Producer

Mohamed Jabarah Al Daradji, Isabelle Stead
About the Director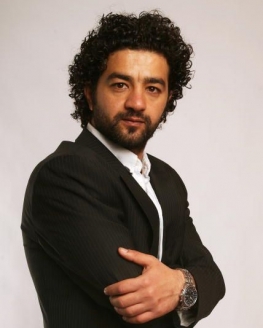 Mohamed Jabarah Al-Daradji studied in Iraq and the Netherlands before travelling to the UK to complete his Masters degree in Cinematography and Directing at the Northern Film School in Leeds, where he won the prestigious Kodak Student Commercial Award for Cinematography. In 2003, he returned to Iraq to make his first feature film, 'Ahlaam', which screened at more than 125 international film festivals and received more than 30 awards, as well as Academy Award and Golden Globe consideration. His multi-award-winning 'Son of Babylon' (2010) screened at Sundance and the Berlin International Film Festival, where it won the Amnesty Film Award and the Peace Prize. Al-Daradji was named 'Variety' magazine's Middle Eastern Filmmaker of the Year after his documentary 'In My Mother's Arms' (2010) premiered at the Toronto International Film Festival and won the Asia-Pacific Screen Academy Award for Best Documentary. 'In the Sands of Babylon' (2013) screened at the Abu Dhabi Film Festival, where it won the award for Best Arab Film.
Production Company Profile
After the international success of films including Mohamed Al-Daradji's 'Ahlaam' (2004), 'Son of Babylon' (2010) and 'In My Mother's Arms' (2010), production company Iraq Al-Rafidain established the Iraqi Independent Film Centre (IIFC) in 2010, with the intention of encouraging and supporting a new generation of filmmakers, while actively pursuing the re-establishment and development of the Iraqi film industry. The IIFC has produced 12 short films by young filmmakers, which have screened at the Toronto and Berlin International Film Festivals, among numerous other prestigious festivals. In 2014, the IIFC produced Al-Daradji's 'In the Sands of Babylon', a prequel to 'Son of Babylon'. Al-Daradji's 'The Journey' is the second feature-length film to be produced by the IIFC.
Awards and Festival History

Festivals


TIFF 2017, Contemporary World Cinema (WP)
Busan IFF 2017, A Window on Asian Cinema
BFI London FF 2017
Dubai IFF 2017
MALMO Arab FF 2018

Awards


Iraq's Official Submission for the 2019 Academy Awards - 2018 Best Foreign Language Film Race
Contacts
Main Contact

Mohamed Al Daradji

Company:

Iraq Al-Rafidain

Phone:

+9647705529744 /+9647802449289

Email:

mohamed@humanfilm.co.uk

Main Contact

Isabelle Stead

Company:

Human Film

Phone:

+441132425030 / +447835378454

Email:

isabelle@humanfilm.co.uk