The Insomnia of a Serial Dreamer
Spring Grants 2016
Current project status: COMPLETED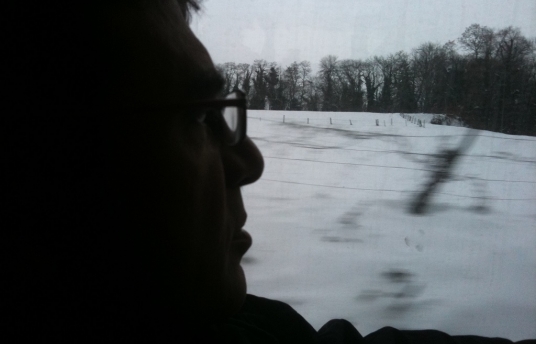 Synopsis
Facing his insomniac nature, the author of this film meets with several people, asking each one of them to tell him a story that will help him sleep – but this attempt goes on for years. After 15 years of shooting, interrupted on numerous occasions, none of the rushes – which were supposed to be edited and shaped into coherent, unified stories – have found their way into the intended film. Over the course of time, those rushes became dreams that have haunted the director over the years. As dreams have no end, so a film might have no end as well. Instead of making a film about a director's attempt to cure himself of insomnia, the project becomes a film essay on a director's voyage in time and a yearning for dreams made up of images and recollections gathered over the passing years.
Credits
Director

Mohamad Soueid

Screenwriter

Mohamad Soueid

Producer

Mohamad Soueid, Pamela Ghanimeh
About the Director
Mohamed Soueid is a Lebanese writer, director
and producer. He is currently the head of the
documentary department at Al Arabiya News Channel. As a director, he has directed several films and written three books. His works include 'Postponed Cinema - Lebanese Films During the Civil War' (Essay, 1986); 'O Heart - A Film Autobiography on The Late Movie Theatres of Old Beirut (1996) and 'Cabaret Souad' (Novel, 2004). Soueid's films include 'Hanging Dates Under Aleppo's Citadel' (doc, 90', Al Arabiya TV, 2013), 'How Bitter My Sweet' (doc, 90', Al Arabiya TV, 2009), 'Civil War' (doc, 84', DV, Lebanon, 2002), and 'Tango
of Yearning' (doc, 70', Lebanon, 1998— winner of the Best Doc Director Prize at Beirut International Film Festival in Beirut 2000).
Production Company Profile
PM PRODUCTIONS was established in 2017 and is dedicated to the production and co-production of creative/auteur documentaries made by Arab filmmakers.
Contacts