The Healer
Fall Grants 2017
Current project status: COMPLETED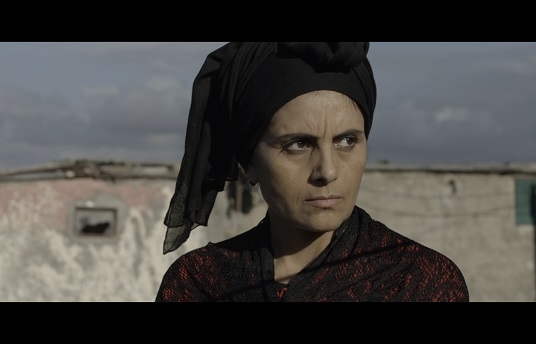 Synopsis
16-year old teenager Abdou lives on the outskirts of Khouribga, a mining town exploiting phosphates. He is helpful and caring, simple and down to earth, incapable of harm, and is anxious to regain the gift of human dignity through learning how to read and write. His adoptive mother Mbarka, a midwife and the neighbourhood's healer, protects her privileged status with ways that the laws of obscurantism allow her. Ch'Aayba, a thirty-year-old man, uncontrollable and ferociously cynical, is an eccentric pickpocket. Suffering from a skin disease, Abdou convinces him to come see Mbarka in order to get treatment: that's how the fate of these three will entangle, twirling on the carousel of illusion.
Credits
Director

Mohamed Zineddaine

Screenwriter

Mohamed Zineddaine, Olivier Bombarda

Producer

Mohamed Zineddaine
About the Director
Mohamed Zineddaine was born in the small village of Oued Zem in Morocco. In 1983, he left Morocco to study a course in computer studies in Nice, France. Mohamed quickly realized that this was not for him, and he moved on to Italy where he gained great experience in life doing several jobs. Doomed to failure in his scientific studies, he was conducted to literary works by a secret hand and now devotes himself to reading extensively.
Production Company Profile
Ouarzazate Films is a production company based in Casablanca, Morocco. Their fiction work includes 'The Healer' ('La guérisseuse') (2018), 'Wrath' ('Colère') (2013) and 'Under August Sky' ('Sous le ciel d'août') (1999). They have also produced the documentaries 'After Silence' ('Après le silence') (2005), 'Gorizia' ('Gorizia au delà des confins') (2006), and 'Looking Far Away' ('Le regard ailleurs') (2002).
Awards and Festival History

Festivals


"Marrakech IFF 2018 (WP/Home Premiere)
FESTIVAL DEL CINEMA AFRICANO, D'ASIA E AMERICA LATINA 2019
Manarat FF 2019
"

Awards


"Best Actress, Best Actor, Best Director and Jury Prize awards, Tanger FF 2019
Best Actress award (Fatima Atif), MALMO Arab FF 2019
Special Mention for the Director, Arab FF Rotterdam 2019
Grand Prize Marchica, Nador FF 2019
Vesuvio Award, Napoli FF 2019
Contacts
Main Contact

Mohamed Zineddaine

Company:

Ouarzazate Films

Phone:

+212 6 65 35 95 00 / +39 333 266 9 135

Email:

ouarzazatefilm@gmail.com