The Forgotten
Fall Grant 2011 - Production Stage
Current project status: COMPLETED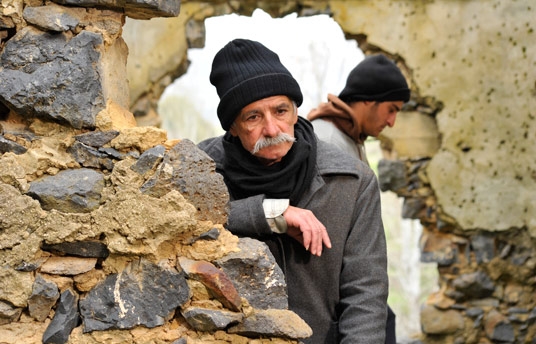 Synopsis
Mustafa steals across the Israeli border with the help of a local smuggler. This is a one-way trip for him as he contemplates the end of his life. Forty-five years ago, Mustafa was forced from his home in the Golan Heights; his attempt to return is confounded by his inability to remember where he is going.
Credits
Director

Ehab Tarabieh

Screenwriter

Ehab Tarabieh

Producer

Ehab Tarabieh, Sol Goodman
About the Director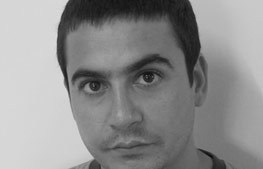 Ehab Tarabieh was born in Majdal Shams, a small village in the occupied Syrian Golan Heights. Growing up under Israeli military occupation, Tarabieh was politically active at very young age. He studied classical violin at the Conservatory for Classical Music in Damascus before relocating to the Czech Republic to study film. After graduating, he made several award-winning short films that documented life under occupation in Palestine. 'The Forgotten', his short narrative film, received a grant from the Doha film Institute and won the Best Short Film Award at the Doha Tribeca Film Festival in 2012. 'Smile, and the World Will Smile Back' (2014), a short documentary, screened in competition at the Berlin International Film Festival, won the Best Short Film Award at the Milano Film Festival, and is the Clermont-Ferrand Short Film nominee for the 2015 European Film Awards.
Production Company Profile
RailRoad Movies was established in Brooklyn in 2006 as RailRoad Media. Travelling long and far since then, RailRoad Movies focuses on films for cinema and printing fine literature, with an emphasis on work from the Middle East and Africa and with a strong client base in the USA.
Awards and Festival History

Festivals


Doha Tribeca Film Festival 2012, in Arab Short Film Competition (Qatar)
Jerusalem International Film Festival 2013, in Short Film Competition (Palestine)
Munich Film Festival 2013 (Switzerland)
Vgik Film Festival 2013 (Russia)
Twin Cities Arab Film Fe

Awards


Won Best Narrative Short Film 2012 at Doha Tribeca Film Festival (Qatar)
Won Jury Prize/ 2013 at Jerusalem International Film Festival (Paelstine)
Won Best Features Film & Best Cinematographer & Best Video 2014 at Tech-Ex Cup Contest 2014 (Shandong, Ho
Contacts
Press Contact

John Watterberg

Company:

RailRoad Films

Phone:

+972 72 281 5880

Email:

info@railroadfilms.net