The Fair Light of Dawn
Spring Grant 2011 - Production Stage
Current project status: DEVELOPMENT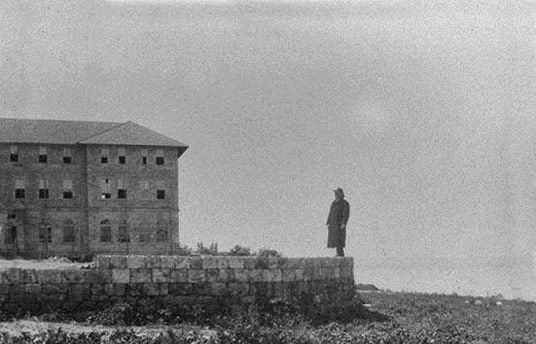 Synopsis
'The Fair Light of Dawn' offers a kaleidoscopic view of the lives of several citizens in Beirut over the course of a single day. A well-to-do couple struggles with the memory of their young son's tragic death; a disaffected photo-essayist tries to find a way to make a life for himself and his fiancée; a mechanic pawns his wife's jewellery so he can place a risky bet at the racetrack. The film portrays resilient, essentially good people striving to make the best possible lives for themselves while moving in confined circles amid the strife and trauma of their daily existence. A tale of struggle, recovery and rebirth.
Credits
Director

Hisham Bizri

Screenwriter

Hisham Bizri

Producer

Hisham Bizri, Christine Walker
About the Director
Hisham Bizri was born in Beirut. He began his career as a stage actor and director at college while studying physics and mathematics. He started his career in film working under Raúl Ruiz and James Shamus in New York City, and Miklós Jancsó in Budapest. Hisham has directed 15 short films and won numerous awards, including the Rockefeller, Guggenheim and American Academy Rome Prize. In 2004, he co-founded the Arab Institute of Film with the Danish Film Institute. He is currently Professor of Film at the University of Minnesota.
Production Company Profile
Producer and President of New Globe Films and one of the original founders of Werc Werk Works, Christine Kunewa Walker is an award-winning producer of independent films. Her film credits include: 'Stay Then Go' (currently in post-production) directed by writer/director Shelli Ainsworth; 'The Turin Horse' by Hungarian auteur Bela Tarr (Silver Bear Grand Jury Prize and the Fipresci International Press Prize at the 2011 Berlin Film Festival); 'Darling Companion' directed by Lawrence Kasdan; the Sundance Film Festival premiere film 'Thin Ice' directed by Jill Sprecher; 'Howl' directed by academy award winning directors Rob Epstein and Jeffrey Friedman; and the Todd Solondz directed 'Life During Wartime' which won Best Screenplay at the Venice Film Festival in 2010 and is nominated for two Independent Spirit Awards. Walker also co-wrote and produced 'Older Than America'. Other films include 'Factotum' directed by Bent Hamer, the academy award nominated 'American Splendor' by Shari Springer Berman and Robert Pulcini and 'Backroads' directed by Shirley Cheechoo.

Christine's awards and recognitions include the National Board of Review Freedom of Expression Award for 'Howl', Producer's Guild of America Diversity Award, Independent Spirit Award nomination for best new producer, and the Sundance Institute's Mark Silverman Producing Fellowship Award.
Contacts