The Dog's Children
Fall Grants 2016 - Post-Production Stage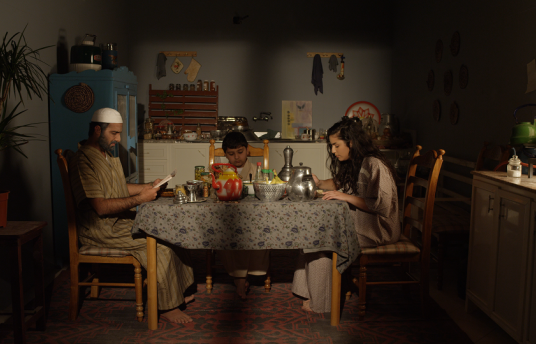 Synopsis
In Jeddah during the economically transformative year of 1973, a rabid neighbourhood dog catalyses the implosion of a disintegrating family. Fifty-year-old Adel is perpetually enraged by The Dog's piercing barking, but more significantly, he fails to tame his temper in order to keep his family together. His 18-year-old daughter Khadija is gradually going deaf, her only source of sensory pleasure the fainy howling of The Dog, while his eight-year-old son Faisal is timid and naive, unfortunately finding himself stuck smack in the middle of a looming family war. When a bitter family argument erupts out of bottled-up frustration, Adel bargains to kill two birds with one stone: he will toughen up his crybaby of a son by teaching him how to fire a gun in order to kill The Dog. Will Faisal choose to silence his father's wrath, or to preserve his sister's only source of joy?
Credits
Director

Layan Abdul Shakoor

Screenwriter

Layan Abdul Shakoor

Producer

Reem Saad, Layan Abdul Shakoor
About the Director
Layan Abdul Shakoor is a Saudi filmmaker based in the Arabian Gulf. Hailing from a multicultural background, she aims to encompass and empower the melting pot of Arabian culture and its divergent roots in her films. Having recently graduated as valedictorian with a BSc in Media Industries and Technologies from Northwestern University, Abdul Shakoor worked as an assistant editor on Danielle Beverly's feature-length documentary 'Dusty Groove' (2016), interned with The Film House as a Production Assistant, and co-produced a short web-based ad for Ooredoo. In 2015, Layan received grants to produce Mariam Mahsud's short film 'Lor', which featured in the Short Film Corner at the Festival de Cannes in 2016, and for 'The Dog's Children', which is now in production. Currently, Layan is applying for various Master's programmes in production and development, and working as a freelancer while pursing her lifelong passion of learning to play the piano.
Contacts