The Dam
Fall Grants 2021 - Post-Production Stage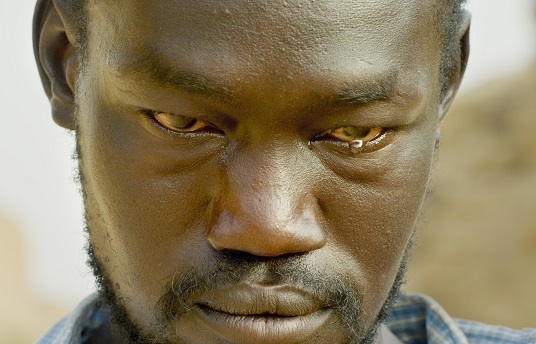 Synopsis
World-renowned visual artist Ali Cherri's feature debut, 'The Dam', is an allegorical tale set in the shadows of the imposing Merowe Dam in Northern Sudan. We follow the life of Sudanese brick-maker Maher as he toils in the sun all day—secretly escaping to the desert to work on his own personal project of similar magnitude. As he constructs his mysterious mud tower, revolution is in the air around him, with broadcasts and talk of protests erupting against the dictatorship of Omar Al-Bashir. While the Sudanese people rise to claim their freedom, his creation slowly starts to take on a life of its own…

While a standalone film, 'The Dam' is the third part of a trilogy of works from the director, which he has entitled as a "geography of violence". The other two being his critically-acclaimed shorts 'The Disquiet', which explored Lebanon's history of earthquakes, and 'The Digger', which followed the custodian of a neolithic necropolis in the UAE. Moving away from the documentary aesthetic of his earlier films, Cherri embraces a more poetic realism style as a compelling way to tell a very personal story of imagination set against the broader backdrop of politics and the Sudanese revolution.
Credits
Director

Ali Cherri

Screenwriter

Ali Cherri, Geoffroy Grison, in collaboration with Bertrand Bonello

Producer

Janja Kralj
About the Director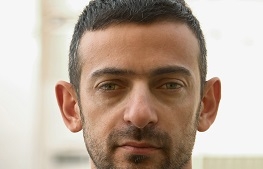 Born in Beirut, Ali Cherri is a visual artist and filmmaker living in Paris. Combining films, videos, sculptures and installation, his work examines the construction of historical narratives. Ali is the Artist in Residence at the National Gallery in London (2021/22) and has been awarded with the Silver Lion for promising artist at the 59th International Art Exhibition of La Biennale di Venezia (2022). His short films 'The Disquiet' and 'The Digger' have been shown in prominent film festivals. 'The Dam', a fiction shot in Sudan during the revolution, is his debut feature film.
Awards and Festival History

Festivals


World premiere – Directors Fortnight, Cannes 2022
Contacts
Main Contact

Janja Kralj

Company:

KinoElektron

Phone:

+33 1 48 24 51 34

Email:

info@kinoelektron.com