The Closet Sessions (Season 2)
Spring Grants 2020 - Production Stage
Current project status: COMPLETED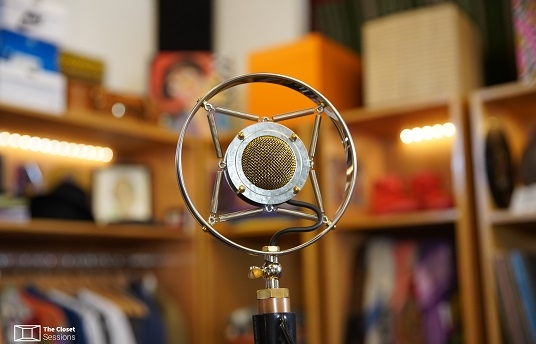 Synopsis
'The Closet Sessions' concept existed ever since hip-hop artist and director Ahmad "Satti" Ibrahim used to record his songs at the beginning of his career inside his closet, for best acoustic results. 'The Closet Sessions' is a web-series with a high-production value and a cozy feel, where local, regional and international artists come and experiment with genres in a walk-in closet. This concludes with quality-recorded acoustic live music sessions, accessible to the world on social media platforms. From indie ballads and ethnic folk, jazz, rock and electronic sets, 'The Closet Sessions' crew paint a canvas of musical colours for everyone to explore. Along the process of highlighting the layers of Jordan's multicultural music scene, comes the regional and international music projects that complement the overall canvas of the current scene. 'The Closet Sessions' universal concept is not new, but it is the first of its kind in the Middle East, uplifting the musical scene and contributing to the universal dialogue of cultural production.
Credits
Director

Ahmad Satti Ibrahim

Screenwriter

Ahmad Satti Ibrahim

Producer

Ahmad Satti Ibrahim
About the Director
Ahmad Ibrahim, better known as "Satti", is a Jordanian rapper, songwriter, filmmaker and producer. Satti began releasing his music in 2011 which led to fruitful collaborations with many peer musicians in Jordan, the Arab region and the world. As a carpenter, Satti got involved in film in Jordan as an art assistant/construction manager, then as a props master. After that, he became a production manager and assistant director in over ten feature films shot in Jordan. Satti directed his own music videos and just wrapped the second season of 'The Closet Sessions' music web-series. Satti started his own production company Mama's Productions in 2018.
Production Company Profile
Mama's Productions is an independent music production company founded by Ahmad Yaseen AKA Satti, focused on quality indie music documentation, striking visuals and innovative audio perspective.
Contacts