The Closet Sessions
Fall Grants 2022 - Production Stage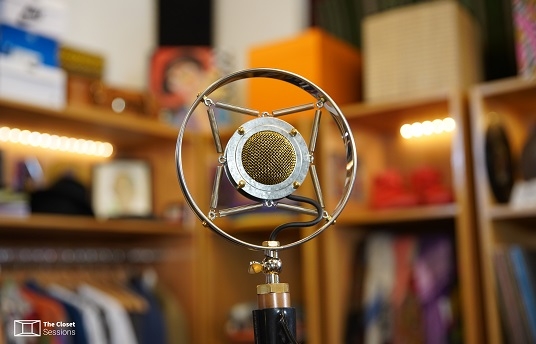 Synopsis
Initiated by Immortal Entertainment as the official production company in 2018, 'The Closet Sessions' (TCS) now has its own production company, managed by the founder and director Ahmad Satti Yaseen: Mama's Productions, that is focused on quality indie music documentation, striking visuals and innovative audio perspective, providing a wide variety of production services to the creative industries.

'The Closet Sessions' aims to support deserving emerging artists with outstanding projects and a solid sonic identity, along with honouring the influence of some established artists each season over the newer generations of musicians and their generous impact and constant inspiration. 'The Closet Sessions' concept has existed ever since hip-hop artist and director Ahmad "Satti" Ibrahim used to record his songs at the beginning of his career inside his closet for the best acoustic results. It is a weekly web series with a high-production value and a cosy feel, where local, regional and international artists (hopefully after the global health crisis is over and travelling is an option again) come and experiment with music genres in a walk-in closet. This concludes with quality-recorded intimate live music sessions accessible to the world on our YouTube platform.
Credits
Director

Ahmad Satti Ibrahim

Screenwriter

Ahmad Satti Ibrahim

Producer

Ahmad Satti Ibrahim
About the Director
Ahmad Ibrahim, better known as Satti, is a Jordanian rapper, songwriter and filmmaker raised in Irbid, north of Jordan. Satti began releasing his music in 2011, which led to fruitful collaborations with many peer musicians in Jordan, the Arab region and the world. Immortal Entertainment produced his debut album 'Groom of the North' in March 2017. As a carpenter, Satti got involved in film in Jordan as an art assistant/construction manager, then as a props master. After that, he became a production manager and assistant director in over 10 feature films shot in Jordan. Satti directs his own music videos and just wrapped the second season of 'The Closet Sessions' music web-series.
Contacts