The Black Frost
Fall Grant 2015 - Post-Production Stage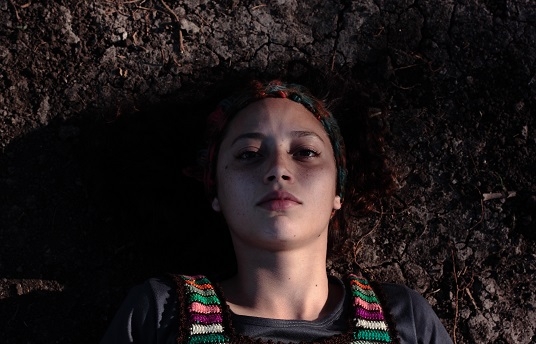 Synopsis
The plantations in Entre Ríos are being devastated by a frost. At the Lell brothers' farm, where they live with their nephew Lucas, a young woman appears and the farm starts to recover: the vegetables survive the frost, Lucas's greyhound performs well on the racetrack and fish appear in an abandoned pond. The Lells are in awe, but the young woman makes them restless. Lucas, however, sees something different: she is a saint who has come to save them. Word spreads and soon the villagers come looking for miracles. The young woman has to decide whether to accept her new position within the community, or to continue on her way.
Credits
Director

Maximiliano Schonfeld

Screenwriter

Maximiliano Schonfeld

Producer

Bárbara Francisco

Production Company

Pasto

Production Company

Pasto
About the Director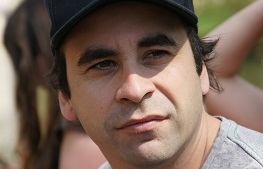 Maximiliano Schonfeld was born in Entre Ríos, Argentina, in 1982, then moved to Buenos Aires, where he graduated from ENERC. 'Germania' (2012), his first feature-length film, took the Special Jury Prize and the FEISAL Award at BAFICI, and the NDR award for first feature films at the Hamburg Film Festival, and was selected for festivals in Chicago, Gothenburg, Toulouse, Nantes and Rio de Janeiro. He participated in the DOX:LAB programme in Copenhagen, for which he co-directed the medium-length film 'Auster' with Kadri Kõusaar. His current feature-length project, 'The Black Frost' (2016), had its premiere at the Berlin International Film Festival after being named Best Work-in-Progress at the Mar del Plata International Film Festival. Previously, Schonfeld wrote and directed the television series 'Ander Egg' (2011) and 'El Lobo' (2013), and the short films 'Esnorquel' (2005), 'Entreluces' (2007) and 'Invernario' (2011).
Awards and Festival History

Festivals


Berlinale 2016, Panorama (WP)
Cinelatino 2016 (Latin American Film Festival Toulouse)
Hong Kong International Film Festival 2016, Passion of Latin American Cinema
BAFICI 2016, Special Nights
Santiago International Film Festival 2016
Contacts
Main Contact

Barbara Francisco

Company:

Pasto

Phone:

+54 114 864 1930

Email:

barbara@pastocine.com.ar